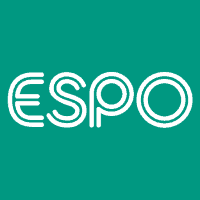 ESPO is one of the UK's largest Professional Buying Organisations (PBO). It is a customer focused organisation owned by the public sector. We're committed to delivering best value to our customers, suppliers and local communities, including:
Local authorities e.g. town, city, district, borough or county councils
Central government agencies and ministries
The NHS and health trusts (including HSC in Northern Ireland)
Emergency services (blue light services)
The education sector (schools, academies, colleges and universities)
Registered charities
Registered social landlords and housing associations
BGL Rieber's framework agreement with ESPO makes it easy to select our pre-tendered and pre-qualified products, including Thermoport food transport and distribution systems, K-Pot chafing dishes, gastronorm lids & containers and much more.
We are proud to be a nominated supplier to ESPO, providing a range of products at pre-tendered preferential prices ensuring transparency and best value in the supply chain, from a company you can trust.
More information at: www.espo.org