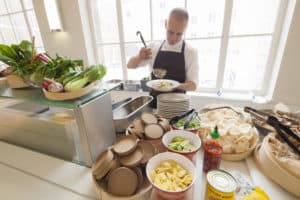 BGL Rieber works with contract caterers all over the UK whether large multinationals or small independents, to provide the best advice and products to ensure you not only sustain a high reputation with your clientele, but also add value to the contracts you manage.
Recommended products:
Thermoport l Front Cooking l K-Pot l Multipolar l Trolleys
Whether you work in B&I, a hospital, university, prison, MoD or event catering and hospitality, we fully understand your partnership with your clientele and the value you place on this, as we value our partnership with you. We pride ourselves on understanding your specific demands and requirements and those of your clients.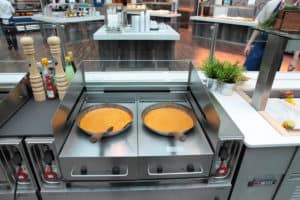 Our aim is not only to support you in this, but to also advise and introduce you to the latest innovations that can add value to your business and enhance the benefits to the clients you serve, whether the latest technologies in front cooking, food transport and meal delivery solutions in all types of catering environment, from universities, to schools, offices, factories, entertainment, stadia, entertainment, sports venues and B&I catering.
Ask us about: 
ACS Varithek, the market-leading self-ventilating mobile theatre and front cooking system, providing freshly produced food directly in front of the client.
K-Pot, the truly unique electric chafing dish, allowing you to provide the highest level of food presentation, whilst ensuring this food stays hot and appetising without the risk of burning!
Thermoport, wherever food needs to be transported and served, the Thermoport range has a model available to suit all eventualities, whether indoor, outdoor, over rough terrain, upstairs or via narrow doorways, hot or cold, we have the tried and tested solution, to allow you to take your food to your customer, no matter where the venue or how tricky to get there.  
All of the equipment we supply is fully supported with training and ongoing technical support.
BGL Rieber offers a 'longer term' view of customer relations and we take great pride in providing the highest levels of customer service, including specialist support for contract caterer such as staff training, to ensure they are achieving best performance and value for money over the long term.