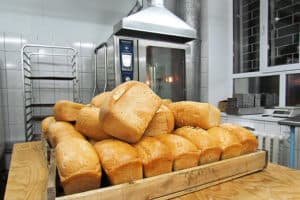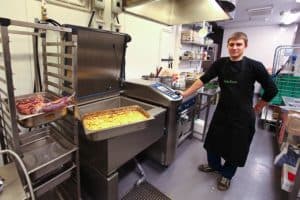 Specialist and artisan food production has seen a boom in the last decade, as new makers of bread and baked goods, jams, chutneys, desserts, sweets, ethnic meals, sauces and dietary foods have forged an ever growing demand and market for their traditional and innovative speciality products.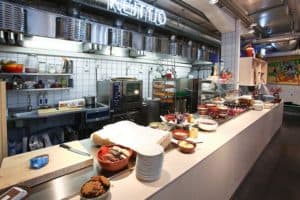 BGL Rieber has been at the forefront for many years, helping companies working in this developing sector from set up to increasing their production with the use of Metos combi kettles and bratt pans, enabling the manufacture of diverse products, from jams to sauces, chutneys to desserts.
There is little we not been asked if it is possible to be produced in a Metos combi kettle! In fact, there is very little we have not been able to produce in a combi kettle and this expertise is available as your production starts or scales up. See more on the: Metos product page.
Metos is also a European market leader in the manufacture of point of sale bake-off ovens, which are designed for stand alone use or can be built into an operational Bake-Off baking point.
Food, once cooked, will need to be transported, hot, cold, ambient or frozen and, as the experts in food transportation products and systems, we have also been able to help there. See more on the Rieber: food transport page.