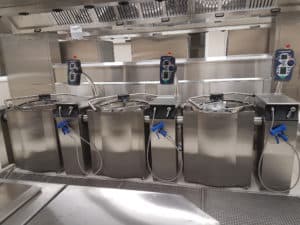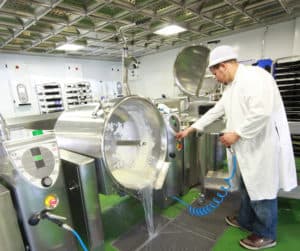 BGL Rieber's experience with CPUs dates back decades.
We have supplied combi kettles, tilting kettles, bratt pans and steamers for CPUs and large kitchens providing meals for hospitals, meals on wheels, contract catering, MoD, prisons, schools and universities.
Many older CPUs are now upgrading to second and third generation equipment.
Improvements over the decades include software controlled mixing mechanisms, which effectively make the kettles autonomous.
With a working lifespan upwards of 20 years, cooking kettles offer a superb financial investment. For traditional CPU operators, as well as large production kitchens, Metos cooking kettles offer superb value for money and take up minimal space compared to a traditional kitchen layout.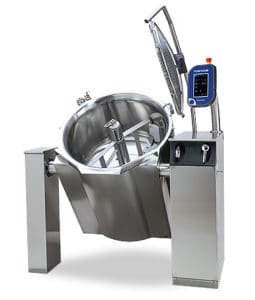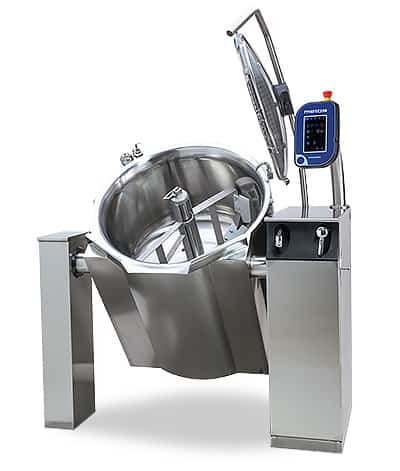 Bulk cooking kettles to produce a variety of foods using the minimum of space and labour. The latest generation 'combi' kettles cook, mix and can cool almost any kind of food. 'BurnPrevent Control' ensures food does not overcook, providing better quality, consistency and easier cleaning.
Kettles with mixer attachments can be used cold, to make sauce bases, bread and cake mixes, beaten eggs for omelettes, whipped egg white for meringues. Warmed up, kettles can prove the dough mix and cook out the sauce mixes.
Used hot, kettles produce boiled vegetables, soups, porridge, stews, curries, boiled, par-boiled and creamed potatoes, carrots, cabbage, custard, rice pudding, sauces, roux (especially bechamel), stocks, as well as desserts, flap-jacks, jams, chutneys, custards; there is very little that in fact cannot be produced in a Metos combi kettle.
Kettles ensure optimal energy usage because the energy consumed is directed ONLY into the food being cooked inside the kettle. The latest generation of Proveno kettles include multifunction touchscreen control panels, providing real-time cooking data.
FOOD TRANSPORT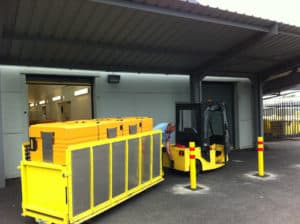 BGL Rieber's extensive knowledge and expertise in food transport and meal delivery systems is second to none.
Not only are we expert in bulk food production, we have over 30 years experience in managing the controlled temperature and quality of transported food from the CPU to the points of usage. This includes: insulated, chilled and heated food transportation boxes and trolleys.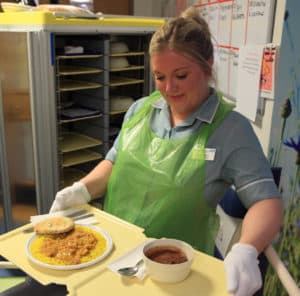 Our expertise also extends to an extensive range of bulk and plated hotline cook serve options and also bulk and plated cook/chill and cook/freeze systems. This includes: bulk and plated trolleys & docking stations for cook/chill and cook/freeze.
Whatever your requirement, we have a solution!