Innovation
THINKING OUTSIDE OF THE BOX!
Use the tabs on the left for more detailed information on our most popular products.
Rieber is constantly inventing and improving its product range. Yes, Rieber employs 'boffins' to dream up new ideas, but, we are also very good at listening to what our customers and users have to say.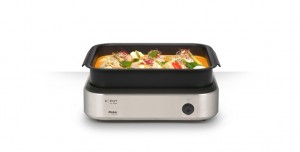 K-POT An amazing product, K-Pot transforms the service of food; it replaces traditional serveries and chafing dishes and introduces a new, sustainable approach to creating food serveries and counters.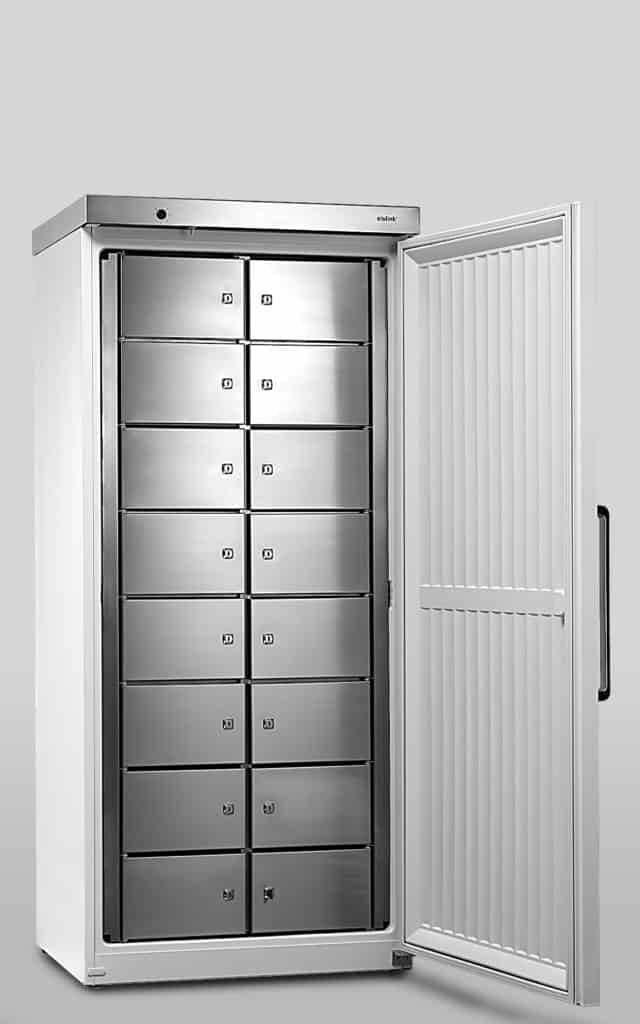 Multipolar refrigerator is designed for communal use, in universities, colleges, offices, creche, care homes and secure facilities. Available as undercounter or free-standing, with 4-16 individually lockable compartments.
Multipolar freezer features seven lockable compartments, each with slide out wire baskets.
Thermoplates Food can be prepared, cooked, chilled, stored and served using a single Thermoplate GN pan, saving on the energy required throughout the process and also on dishwashing – as less pans need washing.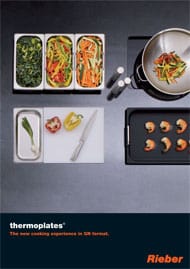 Thermoplates are up to 10 times more efficient at conducting heat than stainless steel alone, because they are manufactured using a thick multi-laminate sheets of highly conductive aluminium between protective layers of thin stainless steel.
Thermoplates come in two formats, 2.6mm thick or 4mm depending on the application. They spread the heat more evenly than conventional pans, helping to prevent food burning. They make the ideal partner for Rieber's K-Pot electric chafing dish.
Better energy efficiency
By conducting heat more efficiently than stainless steel and because Thermoplates can be used from the start of the food production process through to serving – they save huge amounts of energy including the washing-up!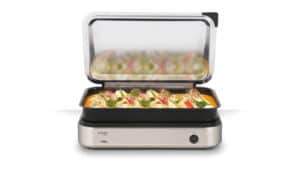 Thermoplates are as tough as a conventional saucepan and suitable for food storage, food preparation, prime cooking including induction and for serving food to the customer.
Thermoplates are available in stainless steel finish or with a non-stick coating and are also available in the Buffet Range with rounded corners.