Use the tab on the left for more detailed information on our most popular products.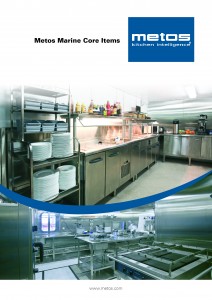 Metos Marine is one of the leading suppliers of galley equipment and laundries to vessels worldwide.
Our equipment and furnishings are used in more than 5000 ships including ice breakers, naval ships, cargo vessels, passenger ferries and offshore industry. In-house production of most equipment guarantees consistent quality control, efficient material handling and short delivery times. We also provide access to a full range of Hackman Metos Marine spare parts. The Metos Marine agent network covers all important shipbuilding countries.
Click the image to view the catalogue.