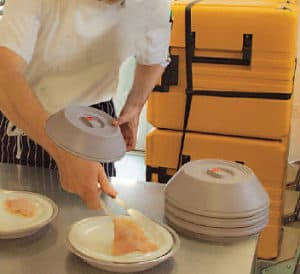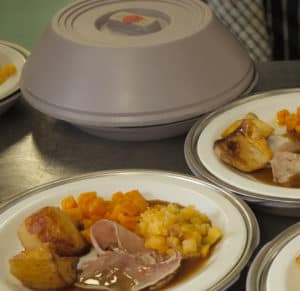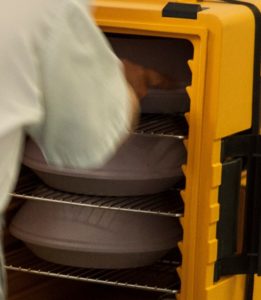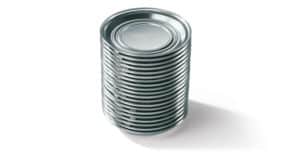 Ultra Heat Store Base System
Designed to present fresh cooked plated meals from the kitchen, Rieber's Ultra Heat Store Base system will keep a meal hot without scorching, for transporting short distances by tray, or for longer distances in Thermoport insulated boxes.
Users like the system because it gives the kitchen more control, especially in terms of presentation; when handled with care, food arrives as chef plated it.
Ultra Heat Store stainless steel bases and the plates are pre-warmed in heated plate dispensers. The meal is then plated, and insulated covers added top and bottom.
Temperature control is precise; with checks both in the kitchen and spot-checked at the point of service.