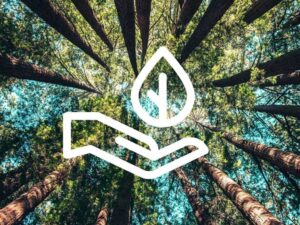 Whatever your Sustainability Strategy – BGL Rieber can help.
Rieber: Quality Made in Germany since 1925. Rieber is a European leader in sustainable manufacturing. More information on Rieber's progress on cutting carbon can be found here.
Caterers who want to be effective environmentally choose products with a low carbon footprint and to help reduce their operational impacts on the planet.
Sustainability | Digitally organised GN reusable system instead of single-use plastic
Security | CHECK HACCP digital transparency about hygiene & temperature
Process  Efficiency | without decanting thanks to the GN reusable system
Energy Efficiency | in cooling (chilling) and heating (regenerating and cooking)
Our product range is large and sometimes bewildering to people who see it for the first time. BGL Rieber provides such a varied range of solutions because every one of our customers has different requirements. Our job is tailoring the right solution to the customer, so that they get the best long term, sustainable and efficient solution for them individually. To help you find the right solution, our website highlights the products that save energy and promote efficiency, like our
EATtainable Reusables – the traceable food transport system for reusing containers
Thermoplate Eco GN Pans – which can save caterers 10% energy
Multipolar Connect – the digital sharing refrigerator, where only a fraction of the chilled air escapes when a small compartment is opened electronically
The website also provides links to other products and solutions that might also help you. We work best when we can share our long industry experience. There are hundreds of products and solutions from BGL Rieber which are designed to help caterers work more efficiently, consume less energy and which cut carbon footprint.
Please contact us by email or phone and we can then use our practical knowledge to help you find the right solutions.