RESOURCES ARE SCARCE
Headquartered in Reutlingen, Germany, Rieber is one of the leading providers of kitchen solutions both for professional caterers and for private use at home.
Rieber employs around 600 staff at four production sites in Reutlingen and Trebbin. Daughter companies are based in Austria, Switzerland, Benelux and the UK. Rieber is represented by partners in all European countries and in many countries worldwide.
People and food are the core focus of our products & solutions, as well as achieving responsible use of limited resources such as energy, water and time. In this way, we achieve both high efficiency when it comes to cooking & serving as well as low overheads and high environmental compatibility.
Health & Pleasure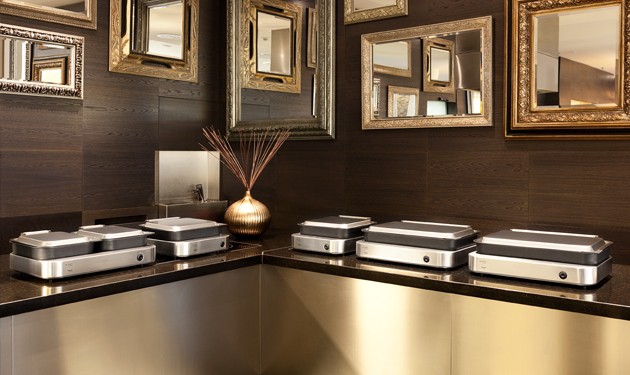 Wherever food and beverages have to be transported safely separated in time and location, Rieber has the right solution for you. No matter if it's for the private or for the commercial sector: we maintain the quality of the food until consumption and ensure a healthy nutrition of the people.
We also cover the whole cooking chain; from the correct storage of fresh ingredients in refrigeration systems, through  preparation, correct cooking up to and including transportation and serving.
This is the only way that we can ensure the temperature and hygiene of the food along the whole chain and ultimately, the health of our users and their customers.
Professional kitchen equipment from Rieber always stands for the certainty that you are eating healthily.