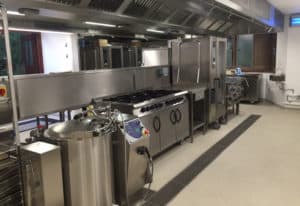 Bolton School is celebrating 500 years of history in 2016 with a brand new kitchen complete with a Metos Culino combi kettle featuring automatic mixing.
Bolton-based J P Commercial Kitchens planned, designed and specified the prime cooking and fabrication equipment for this project, working directly with the school from the planning stage over a 5-year period.
Says Janet Pendlebury, MD: "We have worked with the school over many years on a number of kitchen projects.
"The service from BGL Rieber has been excellent – I met the team installing the kettle onsite and they were easy to work with, friendly and did a great job.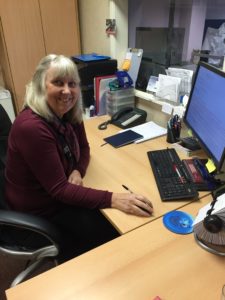 "BGL Rieber provided the initial training for the customer, who are using the kettle as one of the main production tools in the kitchen."
Metos kettles present a solid and safe production solution for schools such as Bolton, which can be serving over 2000 meals daily. Europe's market-leader in cooking kettles, Metos manufactures 40 litre models through a range of sizes up to 400 litres.
Metos produces three models of kettle – Viking, Culino and Proveno.
•        Chefs can focus entirely on cooking, rather than moving pots, pans and opening oven doors.
•        'BurnPrevent Control' on the Proveno model ensures food does not overcook, providing better quality and easier cleaning. Even proving dough is safe and easy.
•        Cook and hold programs (Proveno) ensure food is ready when you are and energy is also saved because full power is only used when needed; otherwise power reduces to suit the cooking programme.
•        On all models, temperature control is precise and easy.
•        Fully automated, the kettles do not need user supervision once food is loaded.
•        Electric tilting makes it safe to pour food.
•        Thermal insulation cuts heat loss and increases safety.
•        To save floor space, two Metos kettles can be connected together via a central control pillar.
Recipe books are available to download from the BGL Rieber website covering Indian cooking, pastry, cakes and bread mixes, soups, stews and sauces in a range of portion sizes from 100 to 20,000.