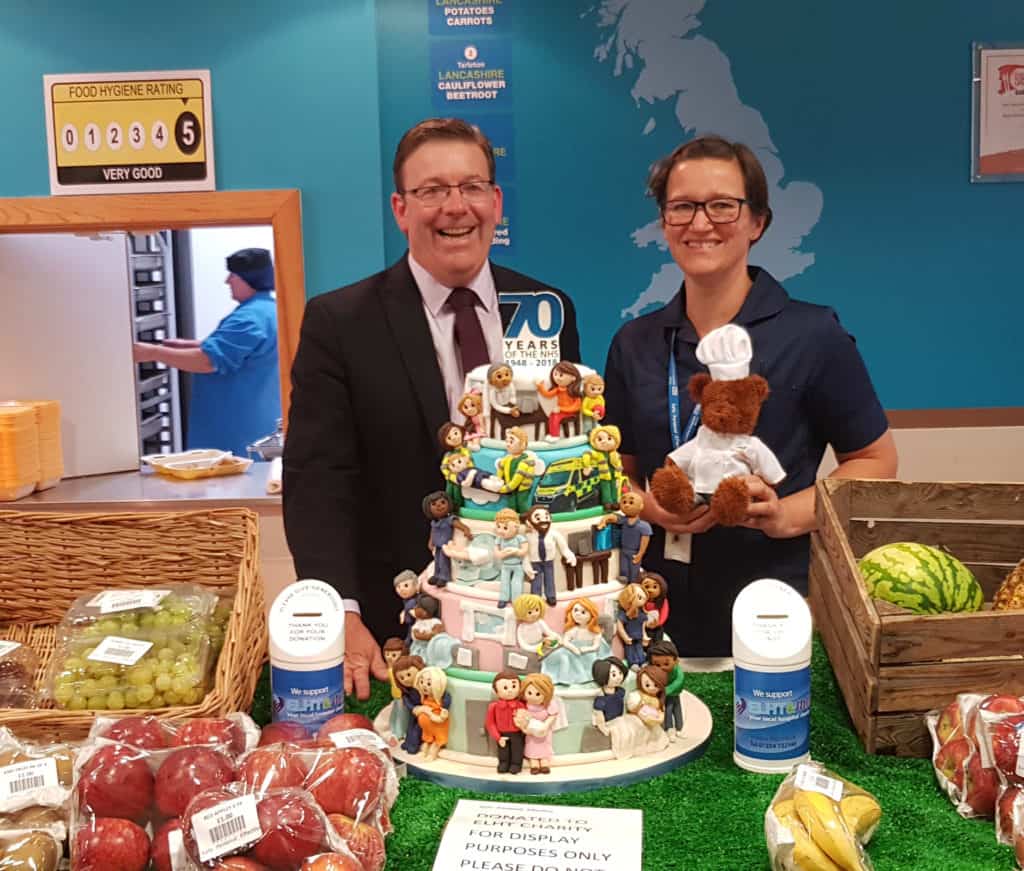 A BGL Rieber 'Chef Riebear' has found a new home at the Royal Blackburn Hospital.
Facilities Manager Tim Radcliff and Research Nurse Jillian Fitchett were presented with a Chef Riebear by BGL Rieber Regional Sales Manager Paul Franks.
"The team at Blackburn offer a wonderful meals service to patients and staff," says Paul Franks.
"Their catering for coeliac and vegan diets especially is outstanding and gaining national recognition."
Tim and Jillian are pictured alongside collection tins for ELHT&Me, the official charity for East Lancashire Hospitals NHS Trust £1 Million Appeal. More information here: https://www.elht.nhs.uk/elht-and-me-charity