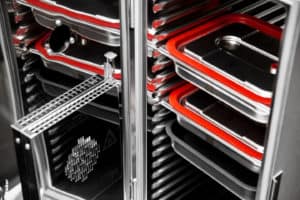 Find out more about the superior safety and handling features of Rieber Thermoport, which ensure staff are protected as much as humanly possible.
BGL Rieber has launched a new brochure covering its range of stainless steel and plastic front loading Thermoport insulated food transport boxes.
Rieber Thermoport food transport boxes are famous the world over for their strength, hygiene and ability to hold food at the right temperature for long periods of time.