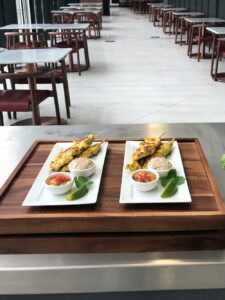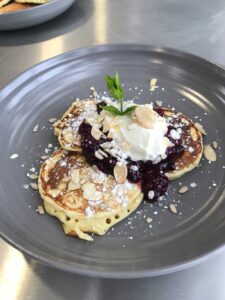 BGL Rieber is creating a series of recipes perfectly suited to the ventless ACS Varithek front cooking system.
Whether you are a contractor, school, university or hospital caterer, we hope you find the recipes inspiring.
Varithek Drop Pancakes with Berry Compote, 20 portions
Varithek Chicken Sate, 10 portions
Free no obigation recipe advice, menu suggestions and demonstrations of the ACS Varithek are available from BGL Rieber, please get in touch to find out more. Chances are there is a Varithek user near you and we may be able to arrange site visits to find out more.
ACS Varithek is a mobile, ventless (self-ventilating) and highly versatile front cooking station. It allows kitchens to be created virtually anywhere, inside or out.
Cooking modules include wok, griddle, fryer, pasta cooker, boiling hob.
Two and three module ACS (air clean system) stations hold modules – all you need is an available electric supply.
Combined with Rieber Thermoport food transport and holding solutions, the ACS Varithek is a mighty powerful and versatile cooking system.
Find out more by watching ACS Varithek VIDEOS