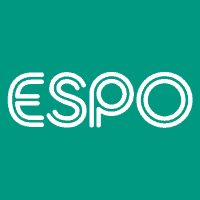 ESPO is one of the UK's largest Professional Buying Organisations (PBO). It is a customer focused organisation owned by the public sector. ESPO is committed to delivering best value to its customers, suppliers and local communities, including:
Local authorities e.g. town, city, district, borough or county councils
Central government agencies and ministries
The NHS and health trusts (including HSC in Northern Ireland)
Emergency services (blue light services)
The education sector (schools, academies, colleges and universities)
Registered charities
Registered social landlords and housing associations
BGL Rieber is a supplier to ESPO, which makes it easy to select our pre-tendered and pre-qualified products, including Thermoport food transport and distribution systems, K-Pot chafing dishes, gastronorm lids, GN containers, Varithek front cooking systems and much more.
We are proud to be a supplier to ESPO, providing a range of products at pre-tendered preferential prices ensuring transparency and best value in the supply chain, from a company you can trust.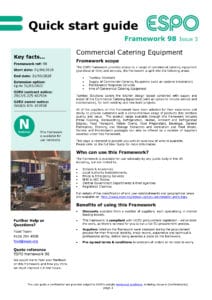 Benefits of using this Framework – Click on the Quick Start Guide to launch a PDF
Discounts available from a number of suppliers, each specialising in market
leading brands.
This framework is compliant with UK/EU procurement legislation – we've done
the work, so there's no need for you to run a full EU procurement process.
Suppliers listed on the framework were assessed during the procurement
process for their financial stability, track record, experience and technical &
professional ability, before being awarded a place on the framework.
Pre-agreed terms & conditions to underpin all orders so no need to worry.
More information about ESPO at: www.espo.org