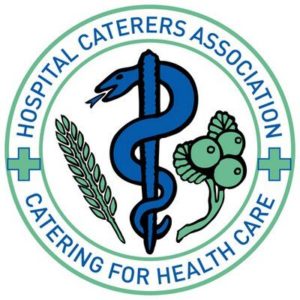 The Hospital Caterers Association (HCA) is a national organisation, founded in 1948 to represent healthcare catering managers who provide a range of food services for patients, visitors and staff in NHS hospitals and healthcare facilities across the UK.
The HCA represents over 400 senior healthcare catering managers and dieticians. With over 300 NHS hospitals represented in its membership and 15 HCA branches throughout the UK, the HCA network is the single largest group of healthcare catering providers within the NHS.
With over 300 million meals served every year and around £500 million spent on food annually by around 300 NHS Trusts across approximately 1200 hospitals, the NHS is the UK catering industry's largest provider of meals. The HCA's network of members is responsible for the jobs of 35,000 people, 80% of which are hospital chefs and kitchen based staff. Amongst its Associate membership are over 150 suppliers who are responsible for the provision of millions of pounds worth of food, beverages, services and equipment to the hospital catering sector.
BGL Rieber is an active supporter of the Association and has been for more than 30 years. We are proud to work with hospital caterers to help serve better hospital food.
Rieber's bright orange Thermoport food transport boxes have been used by the NHS for more than 30 years. The product range used by the NHS includes the wider range of Thermoport food transport and distribution systems including plated, bulk and trayed meal delivery systems and conveyorised plating belts; Varithek front cooking systems, Multipolar secure compartmentalised refrigeration systems and Metos combi kettles for bulk food production.
More information at: www.hospitalcaterers.org