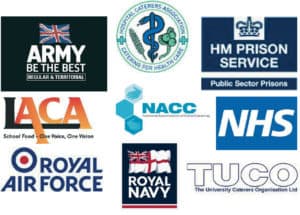 BGL Rieber is a key and important supplier for the UK public sector catering services.
We have worked with the public sector for over 35 years providing invaluable advice, products and catering systems.
Our expertise proves invaluable to all public sector caterers, whether this be in hospitals, schools, prisons, universities, social care and the armed forces. We are confident in our expert knowledge and have yet to find a food transport or distribution requirement that we have not been able to provide a satisfactory solution.
We actively work in partnership with government purchasing bodies for the supply of food transportation, distribution, regeneration, prime cooking equipment and much more.
Whether purchasing through government procurement organisations or direct, BGL Rieber offers a 'longer term' view of customer relations and we take great pride in providing the highest levels of customer service, including committed, specialist support for the public sector, where buyers increasingly require sophisticated and detailed comparative data to ensure they are achieving best performance and value for money.
Find more Public Sector stories in the News archive.
[last_posts_by_category catid="18″]