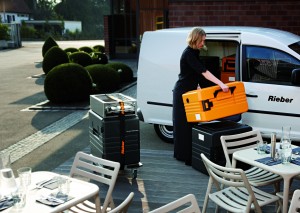 Since Edwards and Ward took over the school meals contract in Gloucestershire, there has been a 26% increase in uptake of school meals, with 34.1% of primary school pupils now choosing a healthy school lunch.
That's an increase from just over 7000 meals a day to almost 10,000!
Edwards and Ward were also awarded the Soil Association's Food for Life Gold award in 2011 for all of the 168 primary schools it manages in the county. The caterer was the first in the UK to be recognised as providing freshly prepared, locally sourced, organic, free range and Marine Stewardship Council (MSC) meals to an entire county group.
In a recent survey, three council auditors awarded the delivered meals service 100% for their food.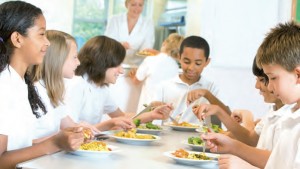 Backing up the audit results, Gloucestershire increased meal take-up by 13.4% during April and May and more than 41,500 meals are now being served weekly compared with 38,000 in 2010. More schools are also joining the contract.
Pupils in primary and secondary schools have also given a higher rating for the look, taste, choice and amount of food in a recent survey of 19,000 pupils. Some 73 per cent of primary pupils said the food on offer allows them to eat healthily, usually or most of the time, compared to 53 per cent in 2006.
Contractor Edwards and Ward won Gloucestershire schools in 2009 and 56 primaries receive meals delivered in Rieber Thermoport food transport containers.
Key to the contract is performance monitoring, kitchens and meals are continually audited.
"Gloucestershire has three dedicated County Council Monitoring Officers and a further three are employed by us," said Edwards and Ward Contracts Manager Jane Woolf.
"To achieve these high quality standards, we have taken total control of the delivered meals process. We use our own staff to pack, deliver and serve the food and that 'ownership' ensures we get the very best service.
"Staff are trained how to pack the Thermoport boxes. BGL Rieber gave us the initial training which showed, for example, that it is imperative to use the correct size containers for food.
"Meals leave the kitchen as late as possible, so they are not hanging around unnecessarily. We also manage the recipes for the boxes, undercooking vegetables slightly, for example, as they will continue cooking in their own heat."
RIEBER THERMOPORT
Gloucestershire is using black Thermoports – "smart and slick" – according to Jane Woolf.
The Council originally bought 400 orange Thermoports 20 years ago and has now replaced these with the black model, produced on special order in Germany. Fourteen of these have built-in heating, to maintain food temperature: "These are ideal for use at the smaller primaries and in big drafty halls – they have been quite a success," says the Council's Stephen Haywood.
"Schools are joining the contract because of the improvements in quality. The original boxes were date stamped 20 years ago; they do take a battering and lids do get left on oven tops. We have absolutely no complaints."
Gloucestershire has also bought new GN pans from Rieber, incidentally the World's largest manufacturer of GN pans.
2011 UK EDUCATION CATERER OF THE YEAR AGREES
Hampshire County Council Catering Services (HC3S) scooped the title at the recent Cost Sector Catering Awards held in London.
HC3S provides school meals at 448 primary and special schools and 31 secondary schools throughout the county.
"The Rieber Thermoports plug that gap for schools which have no facilities on site," says Arthur Cosgrove, Catering Support Manager, HC3S.
"We use the correct inserts and are fairly clever with our packing. Each box is filled up with a complete meal – protein, carbohydrate, vegetables, sauce/gravy/custard and dessert. About 20 meals can be served from one box and this saves opening all the boxes at the same time and ensures the last in the line does not get a cold meal.
"Thermoports are timed to arrive 15 minutes before use and they are well within the legal temperatures and hot."