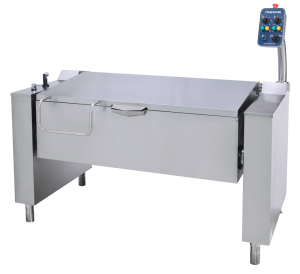 Promising the most powerful tools for BIG kitchens, Metos Futura HD bratt pans offer multi-mode cooking, a 250°C frying surface and up to 41.4 k/W power!
Designed for maximum economy as well as ease of use, the new Futura HD models feature a double walled, insulated, counter balanced lid with built in water tap, and motorized tilting to 90°.
Pans have capacities of 150 and 200L and operate in cooking mode and roasting mode – both models featuring two frying zones, which can achieve up to 250°C.
Temperature of the pan base can be set between 50°C and 250°C to suit stewing, boiling, simmering and frying. GN containers can be used with optional suspension frames or directly on the bottom.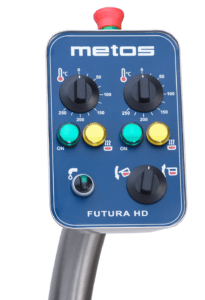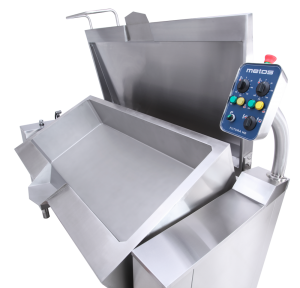 A raised control panel offers simple, clear to read dials and is fixed at eye level above the control pillar.
Read the brochure here: https://www.bglrieber.co.uk/wp-content/uploads/2016/Metos_Bratt_Pans_2016.pdf