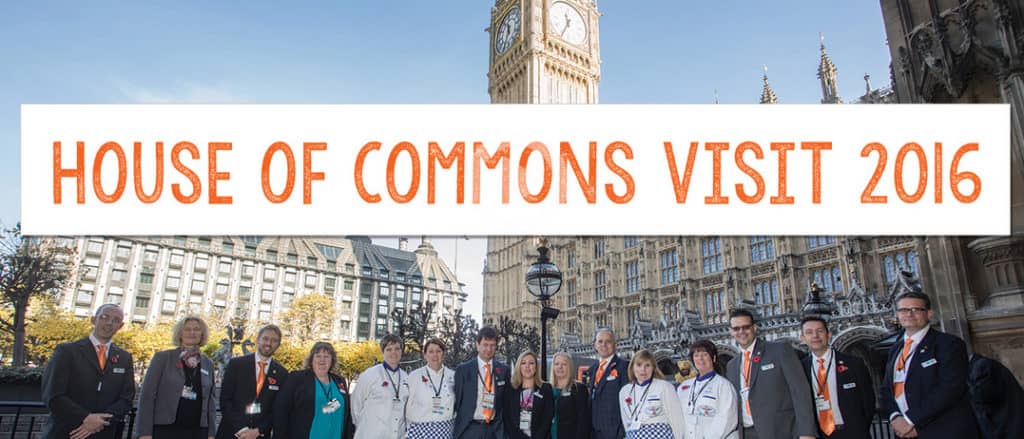 Over 20 MPs plus peers and many more parliamentary aides dropped in for a meal that would also be available to school pupils across the country at lunchtime.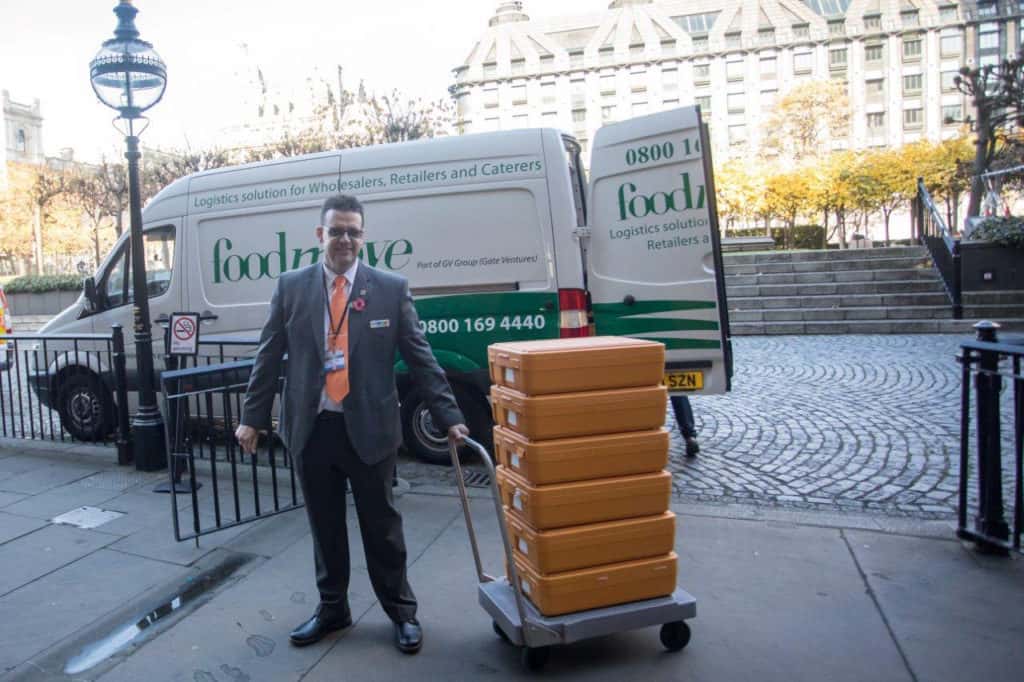 Barking & Dagenham provided the hot food, which included a mild creamy chicken curry, Bombay potatoes and a lamb & aubergine moussaka, served alongside a salad bar, desserts and homemade bread.
Pupils from Calverton Primary School in Newham were on duty to hand out 'I am a school meals supporter' stickers.
The meals were transported from Barking & Dagenham using Rieber Thermoport insulated food transport boxes and served up to MPs such as Sharon Hodgson, Roberta Blackman-Woods and Lord Blunkett by School Chef of the Year winners Kath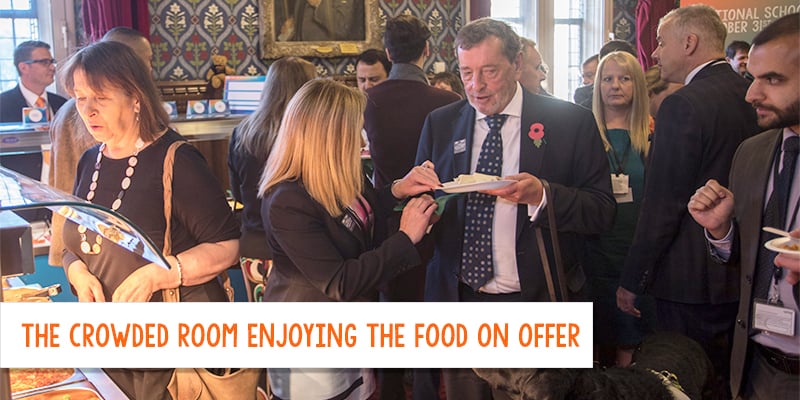 Breckon, Kate Davies and Tanya Watkins.
PHOTOS COURTESY OF LACA. For more information including a video of the day, visit: thegreatschoollunch.co.uk 
LACA's chair of events Neil Porter, said: "We are delighted to be returning to Westminster to continue our work of keeping education catering high on the political agenda.
"It is a terrific opportunity for us to demonstrate to Members of the House just how tasty, healthy and nutritious today's school meals are, particularly at a time when child health is continually in the headlines.
"We want the Members to go back to their constituencies and engage with local authorities and free schools and academies to see what can be done to increase the number of children enjoying a school meal."
"This is a great initiative and congratulations to LACA for highlighting this important issue," says Gareth Newton MD of Thermoport supplier BGL Rieber. "The event showed that a delivered meals service can be of the highest quality and we are glad that our Thermoport boxes played their part."