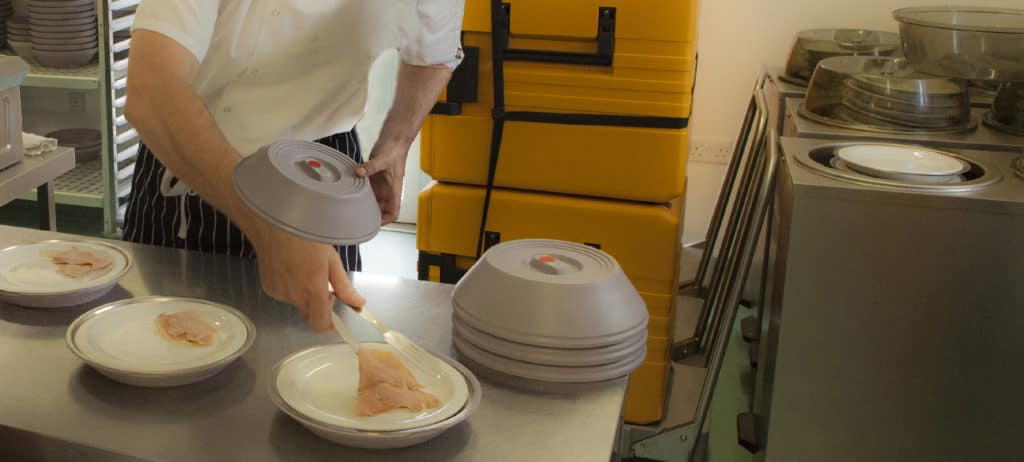 A leading care organisation has chosen a plated meal delivery system based on Rieber's Thermoport insulated food transport boxes.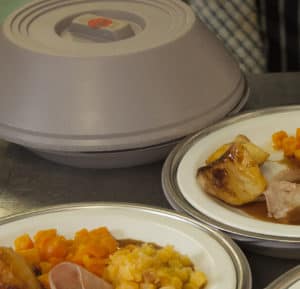 The kitchen caters for clients on site, but food is also transported to nearby care homes. Up to 350 meals are served.
Residents choose where to have their meals, with some preferring to eat in their room or lounges whilst many enjoy the social environment of the dining rooms.
"The combination of heated plate dispensers, Thermoport insulated boxes, mobile trolleys and plate covers provides the right balance of temperature control and ease of use," said the caterer.
"The plated system itself gives the kitchen more control, especially in terms of presentation. Plates are pre-heated in the dispensers for service and temperatures are checked both in the kitchen and spot-checked at the point of service."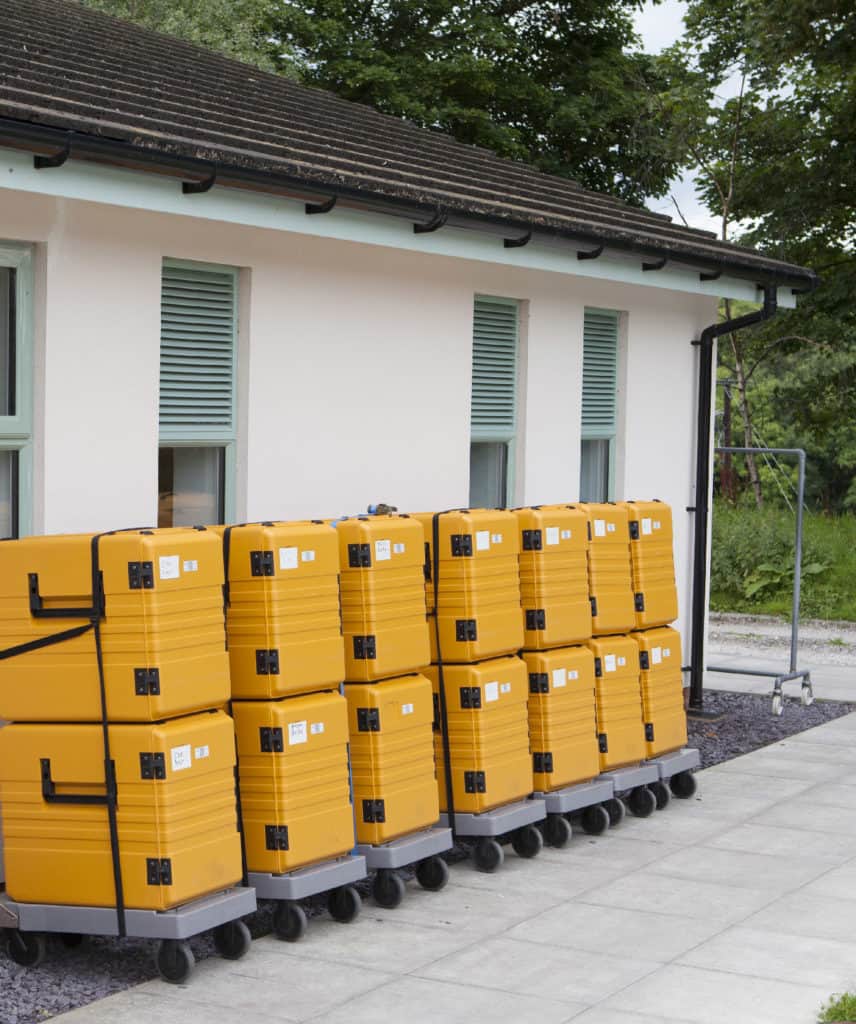 Moving to a new meal delivery system can be difficult to assess without a trial.
"BGL Rieber lent us Thermoport insulated boxes, the trolleys, dispenser and the plate covers so we could conduct a full trial and ensure the system met all of our requirements in terms of safety and temperature control.
"BGL Rieber also helped us with training both the staff in the kitchen and those who serve the meals to our clients."