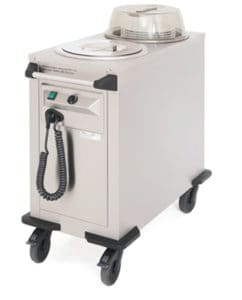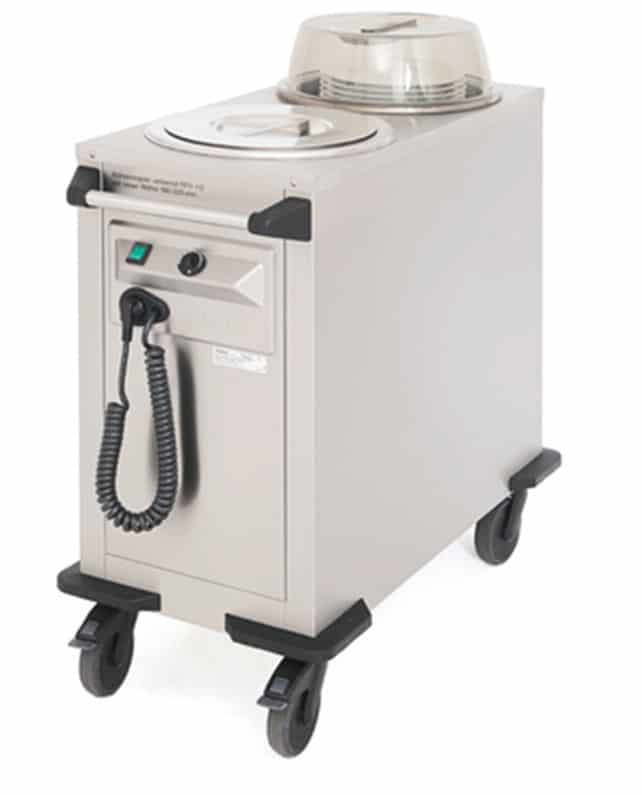 BGL Rieber has supplied heated plate dispensers for ward kitchens fitted with special factory-made steel mesh to protect the heating element from any foreign object falling in – such as rubber bands and menu cards – which may present a fire risk and/or alarm the staff and patients.
The hospital was not happy with some characteristics of existing older dispensers and tasked BGL Rieber to produce a more modern alternative with enhanced safety features and we duly came up trumps!
"The wards here have up to 36 patients. We have had the units now for 18 months and the mesh inserts have reduced the fire risk. We have had no problems and have come to trust them," said Queen Elizabeth Hospital, Birmingham Catering Manager, Ben Foxall.
BGL Rieber are experts in food transport and offer a variety of Crockery and Plate Dispensers. It is recommended to keep the units plugged-in throughout service to ensure plates are good and hot.