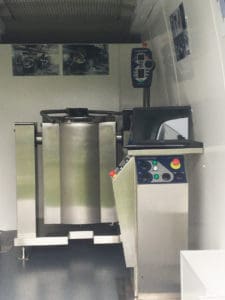 Republic of Ireland catering equipment distributor Combico is taking the kettle to the customer using a new Metos Mobile Kitchen.
Ian Barry, Managing Director of Limerick-based Combico has been supplying, installing and maintaining Metos combi kettles for many years and has now mounted a 100 litre Proveno Combi Kettle in a new purpose designed demonstration vehicle.
Also included is a Culino kettle control panel, to help demonstrate the extra versatility that comes with Proveno. Featuring 'guided' controls with audible signals to inform the user about required actions, such as adding water the new Proveno's also have ADVANCED temperature control and extra heavy-duty capability.
"The new 40-400L Proveno range makes the cooking of main meals such as stews and curries, vegetables including mashed potato, soups, sauces and desserts even more efficient and user friendly," says Jeff Fishlock, B&I and National Account Director at BGL Rieber, the supplier of Metos kettles to Combico.
"When cold, the kettles also do a great job of making bread dough and cake mixes. They can cook almost anything, take up a minimum of floor space and are so productive that new users will find they can save large amounts of labour.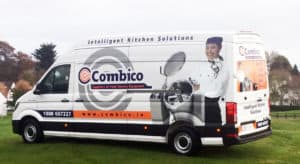 "Combico is targeting hospitals, hotels, industrial caterers, food producers as well as bars, restaurants and nursing home customers with the new generation of Metos kettles. Call them on 061-607227 for a Metos kettle demonstration!"
Combico, Unit 4, Childers Road Industrial Estate, Limerick, Ireland
Contact: +353 61 607 227
Mob: +353 87 2200344
Email: sales@combico.ie / service@combico.ie