RAPID AND MULTI COOKING EDITORIAL FOR: THE CATERER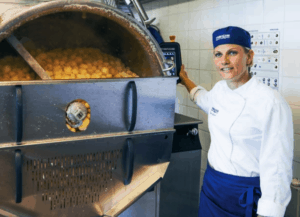 Combi kettles are suited to dark kitchens, restaurants and hotel kitchens where medium-high volumes and consistent results are required for both hot and cold foods from one piece of equipment!
For medium to high volume kitchens, Metos 4G Combi Kettles ensure consistent results for a surprisingly wide range of foods, using minimal labour and energy.
Metos 'ProTemp' measures and displays the real-time temperature of the food inside the kettle and of the kettle jacket itself. This ensures the kettle jacket never gets too hot to burn food, so it can never stick.
Features include automated self-stirring and precise temperature control which ensures no burning for any liquid-based or semi-solid food product such as pasta, mashed vegetables, soups, stews, sauces, and curries.
Proveno combi kettles can cook virtually any kind of vegetable to perfection; they can also mash or be used to par-fry potatoes, break down minced meat for pies or seal batches of meat joints for roasting.
Metos Proveno is also ideal for cold mixing salads, such as pasta salad with nuts and dressing. Cake or biscuit mixes and doughs can be made consistently.
Portioning out the contents, hot or cold, is made safe and easy using Metos vacuum bag holder, an ideal accessory for restaurant or dark kitchen users where food is portioned and parcelled out to multiple sites.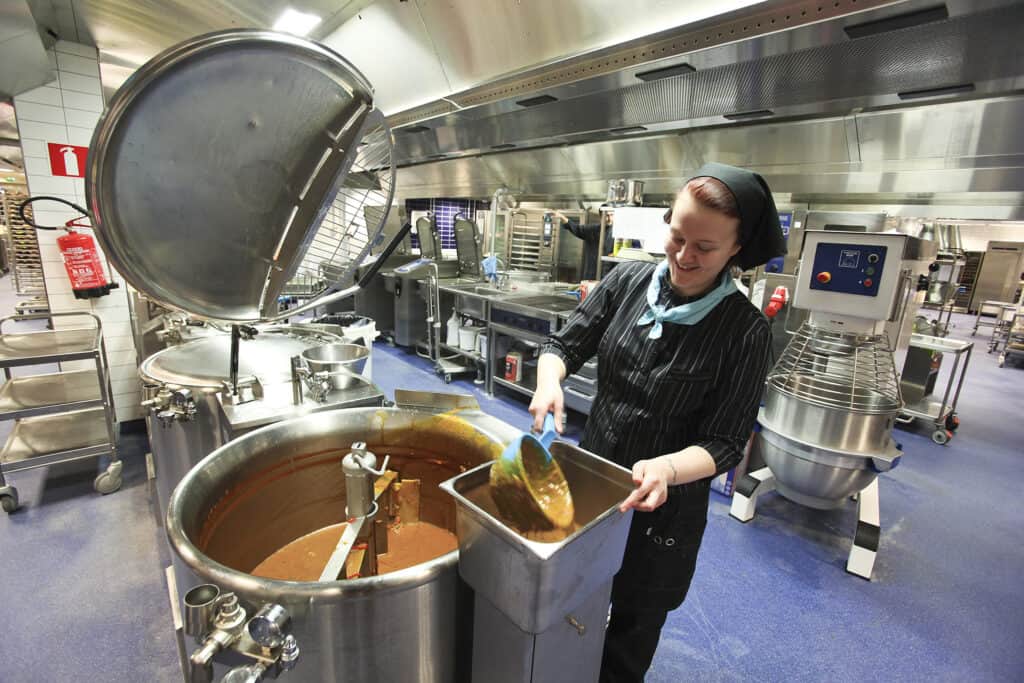 How has it been used during the pandemic – and how will it become part of the kitchen of the future?
One restaurant customer in Ireland uses kettles to make gravies and sauces and especially, batch after batch of mashed potatoes and vegetables for their popular take-away lunch deals.
UK hospitals used the kettles to make take-away meals for staff during the pandemic.
CPUs, dark kitchens, hospitals, care home kitchens and kitchens moving into food manufacturing using batch cooking for cook chill, fresh, freeze etc., are exceptionally suited to the high-volume capacity of the largest combi kettles.
When preparing hot dishes, Proveno really scores points over its human rivals with its superb combination of automated stirring and temperature control, which ensures sensitive foods such as milk-based sauces and chocolate do not stick or burn.
With a Metos 4G Kettle, kitchens can produce higher volumes of food, using less labour because the stirring, heating, even the cooling down is controlled automatically. This allows for more flexible use of staff, who are rewarded by being able to work in more productive roles.
More information: https://www.bglrieber.co.uk/product-category/metos/