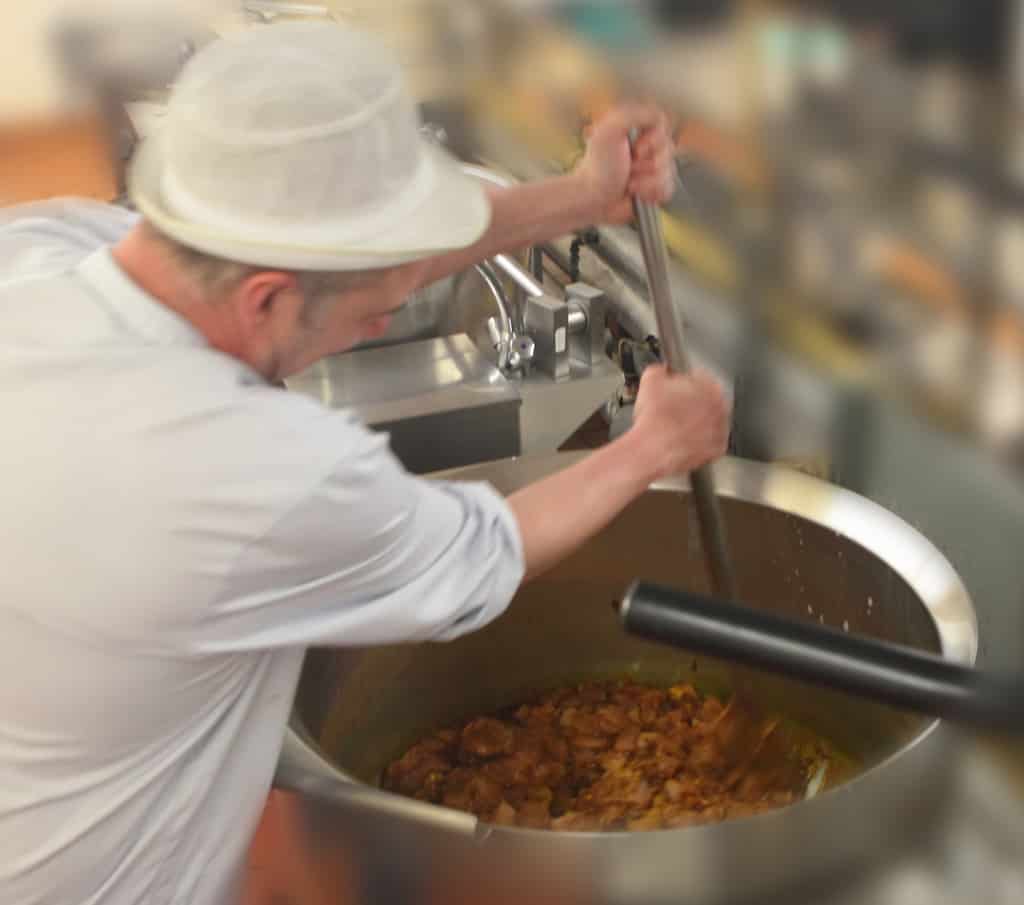 Morriston Hospital, Swansea – the second largest in Wales – uses a variety of equipment supplied and supported by BGL Rieber.
Five Metos cooking kettles provide the bulk of the cooking power for the hospital's 3000 meals per day output.
Preparing a batch of fragrant chicken curry.
Rieber Banquet trolleys heat up to +80degC in just 30 minutes and feature an adjustable humidity option which is great for keeping meals moist and succulent. Morriston uses this one pictured below right to hold food ready for service in the adjacent restaurant. Fully mobile, it wheels around easily and plugs into a suitable wall socket.
Rarely applauded for their contribution,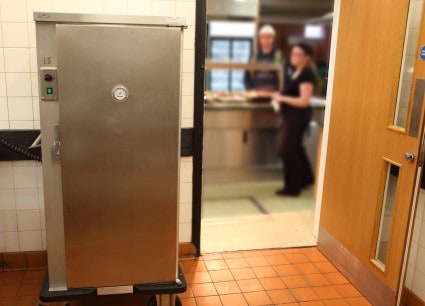 Rieber GP service trolleys take the ward provisions from the kitchen to ward level. Pictured are just some of Morriston's ready for loading.
Rieber is not one to skimp on design and the GP trolleys feature 'intelligent screwed construction' rather than welding. This makes them tougher than normal (they don't rattle!). More importantly, they last longer in destruction tests than traditional welded trolleys.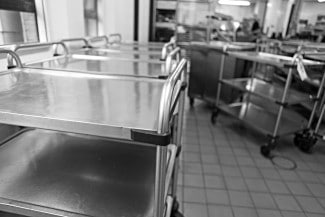 Neil Hiddlestone, Chair of the Welsh branch of the HCA and a speaker at this year's conference is the Catering Manager, Morriston Hospital.
"I have a great relationship with BGL Rieber. They are totally supportive, do not give you any flannel and are consistent.
"I have confidence that quality-wise whatever equipment we have from Rieber, it will last.
"Whether I need a quote or an item of kit, they sort it out straightaway. Their experience and knowledge of what we need as caterers is first class."