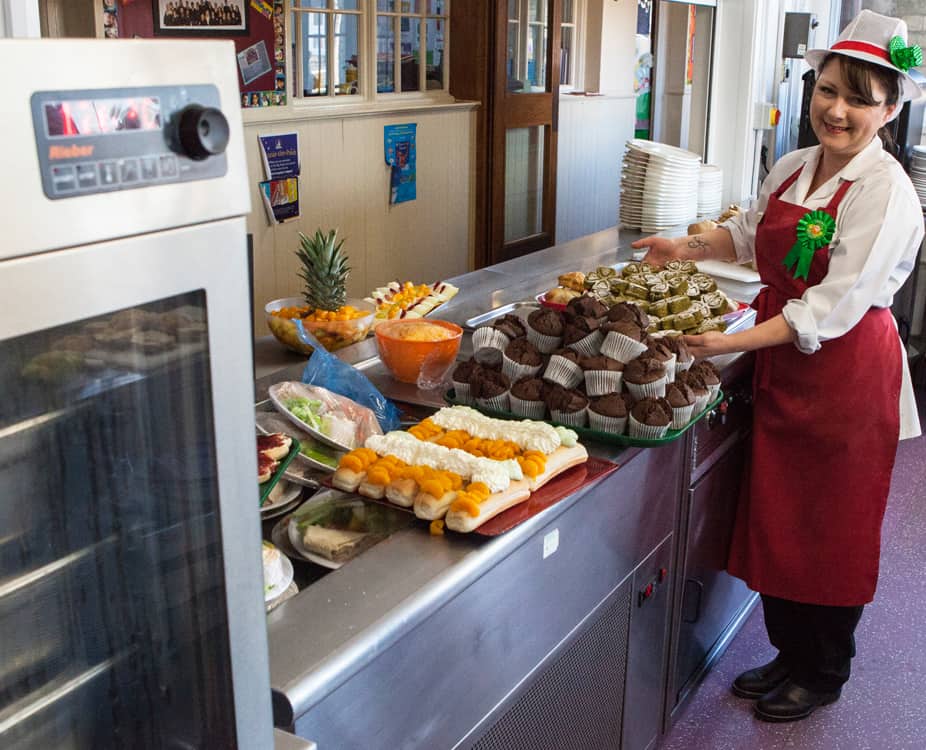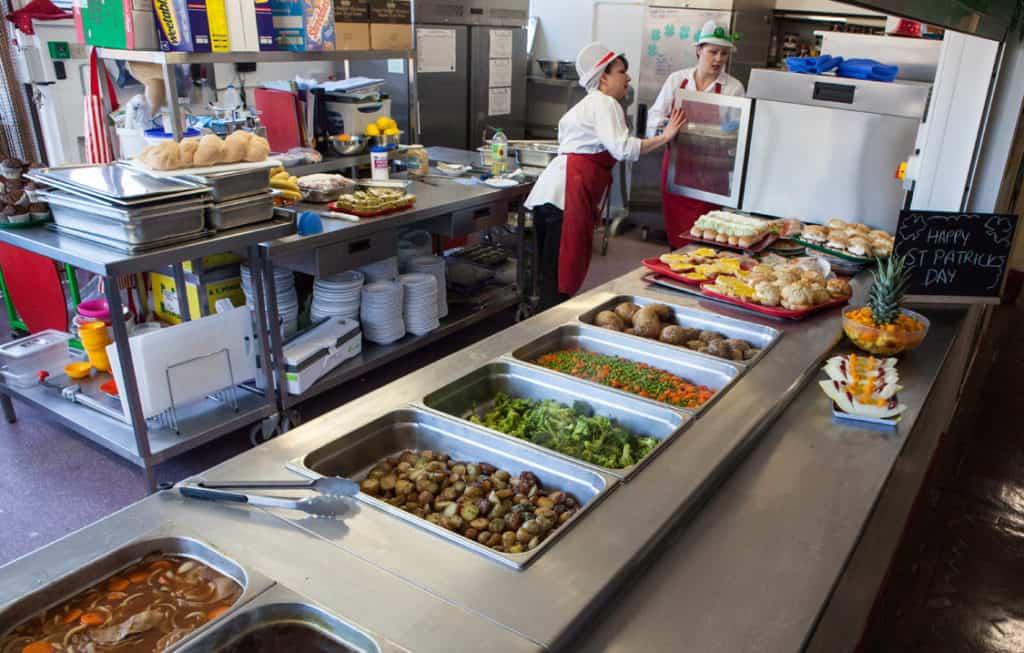 The school meals service in Hull has successfully introduced new 'Micro Kitchens' cooking fresh meals for schools with no previous kitchens of their own.
Hull Catering is working to replace the system of transported meals from production kitchens in order to boost meal take up and improve quality, particularly presentation.
Micro Kitchens are smaller versions of traditional school kitchens, designed to meet the needs of the smaller dining units without their own cooking facilities or dedicated ventilation canopies.
Equipment successfully trialed and supplied by Hull Catering includes Rieber's Navioven, a table-top unit for baking, simmering, core-temperature simmering, braising and regenerating food, with a temperature range +20 °C to +240 °C. Naviovens are now used at six schools in Hull.
Bridget Wray is the Unit Supervisor at primary school Endsleigh Holy Child Voluntary Catholic Academy.
She reports that the lunch service has been: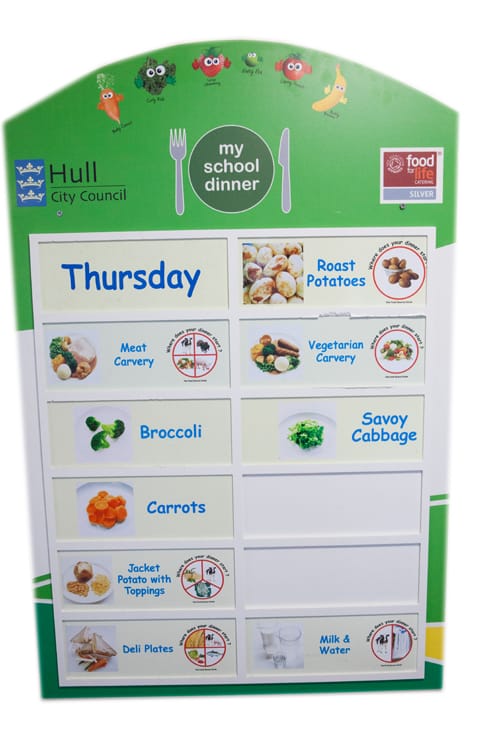 "Transformed…when we were serving meals delivered from another school kitchen we were catering for 110-150 meals daily.
"Now, with the new Micro Kitchen, we are serving 230 meals daily – cooking food from fresh has made all the difference."
As well as using the Navioven for baking her own home-made bread – pictured here to celebrate St Patrick's Day – Bridget also uses the oven for casseroles, pasta, pies, cakes, biscuits…"and fried eggs, which can be cooked on the floor of the oven."
Carole Webster, Area Supervisor, Hull Catering Facilities, Hull City Council explains: "As part of Hull Catering's 'Service Improvement Plan' and as part of our partnership working with schools, we have been developing and trialling the Micro Kitchens. We were faced with the problem of converting small dining centres and looked at the Rieber ovens because they provide much needed versatility, are cost effective and, most importantly, do not need a separate extraction system."
Adding ventilation would prove prohibitively expensive for the school conversions, which also means the new kitchens can't have traditional cooking ranges. The Navioven compliments a traditional 6-grid convection oven, baked potato oven and microwave, all working alongside existing equipment such as refrigeration and dishwashing. Food deliveries are twice weekly, with the emphasis on using as much fresh produce as possible.
Many schools in Hull now also offer pupils healthy breakfasts with low sugar cereals, high-fibre toast with low fat spread and low sugar jam or marmalade and fresh juice.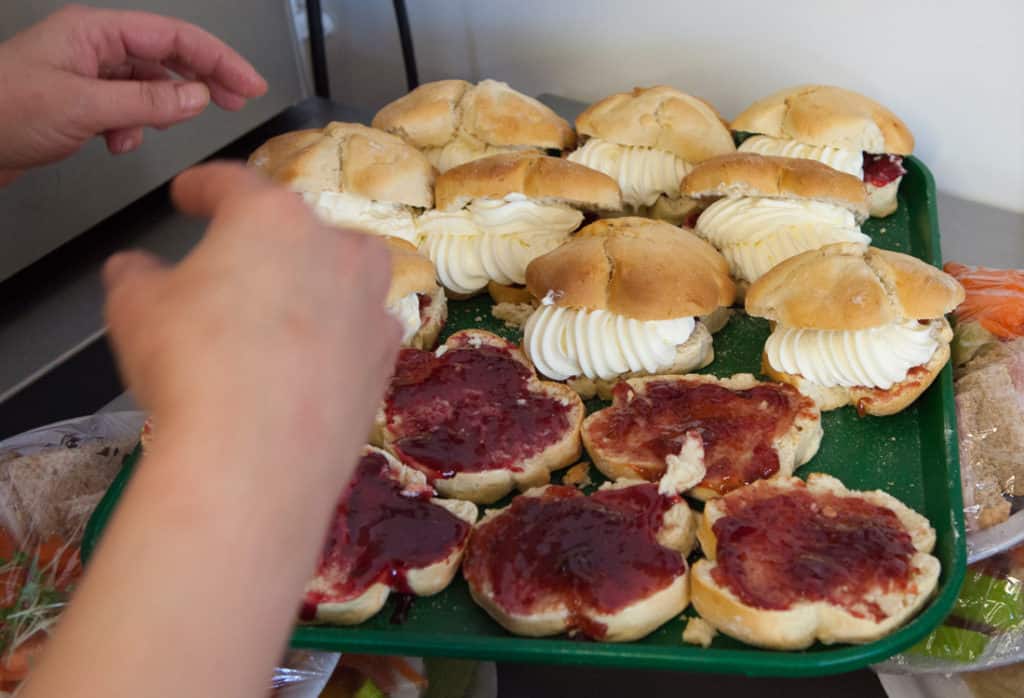 IMPROVEMENT FOR KITCHEN STAFF
Hull Catering's innovation has also brought positive impact to kitchen staffing, creating opportunities for promotion and better working conditions. The old dining centres required just 26.5 hours labour weekly with two staff. The new kitchens require five staff and 100 hours labour per week.
Continues Carole Webster: "We needed to invest in staff training and allocated Julie Beal to the trial as the onsite catering and menu development support. She has done an excellent job of helping to set up the micro kitchens and work with the cooks on developing the menus and cooking practices.
"Menus were adapted to suit the kitchens and new ovens. Meat for example, is brought in ready cooked and sliced and requires regeneration only. Fresh vegetables are used and we have also incorporated a Deli Bar and pudding counter at a separate service point in the dining room. The Deli features assorted sandwiches, pasta, rice pots, carrot sticks and fresh salads.
"The smell of good food cooking down the school corridor, the variety of food and colours from the meals have got both the pupils and staff excited. Children eat with their eyes and meal take-up numbers have almost doubled. The whole dining experience has changed and is proving a massive success, with lots of visitors from other schools wanting to hear about our new micro kitchens.
"We at Hull Catering feel very proud and privileged to have been part of this project – this is the future."
COMMENTS
The changes made to the new catering service have prompted the following comments in the local press: –
"Smell coming from the kitchen was yummy; the food looks lovely, fresh and colourful."
"The day we started cooking on site instantly created a feel good atmosphere in the school, lots of comments from teachers and pupils like "smells lovely/ what's cooking."
"During lunch service the pupils came into the dining hall and were 'wowed' by the new deli bar".
"The difference in the quality is very noticeable, the broccoli was a vibrant green, the main courses look fresh and the care taken by a trained cook enables the service to be set out in a much more appetising way."
"All the pupils enjoyed the 'all day breakfast' (featuring on Wednesday school menus). "It is great", a year 6 pupil added, "everyone on my year stays that day".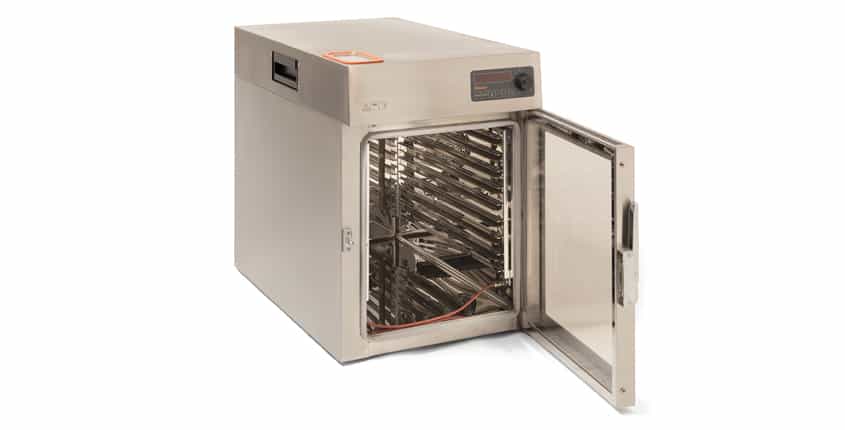 RIEBER NAVIOVEN
Table-top unit for baking, simmering, core-temperature simmering, braising and regenerating food. Temperature range from +20 °C to +240 °C.
Rated at 230 V, it uses a standard electric socket and offers pre-programmed control.
Continuous circulating air control enables a wide variety of cooking methods, from gentle to powerful with the option of adding humidity.
Seven pairs of rails support a maximum of 5 x 1/1 GN 65 mm deep.
HYBRID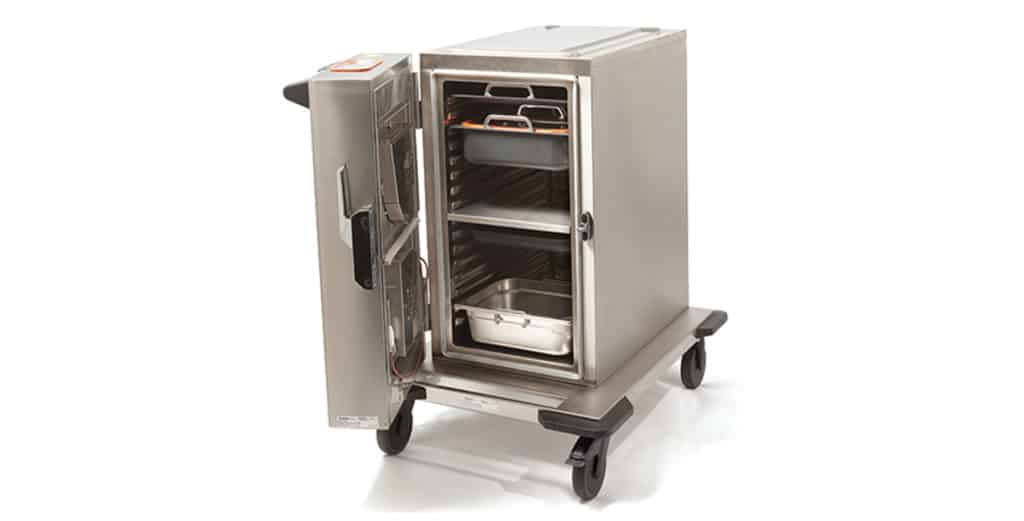 Hull is also using two of Rieber's Hybrid 200 kitchen units at Westcott Primary School, which has recently converted to a cooking kitchen. Heating elements are situated in the door, providing a maximum temperature of 200 degC. This model can accommodate 2 x 200 mm GN 1/1 + 1 x GN 1/1, 100 mm.
The Hybrid 200 can regenerate, simmer, bake, core temperature simmer (using probe) and also has a humidity control function. The cooking compartment can also be divided into two temperature zones for different foods.
LINKS
Navioven on video: https://www.youtube.com/watch?v=1e4AE7Fyaxs
Hull City Council: www.hullcc.gov.uk