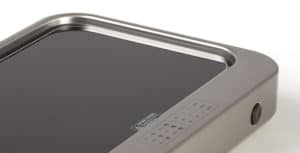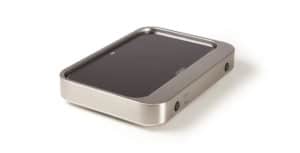 Madingley Hall is home to the University of Cambridge Institute of Continuing Education (ICE). It hosts many of ICE's courses and is also a conference centre of distinction.
An elegant country house built in the 16th century, the Hall is set in eight acres of gardens and grounds, some of which were designed by Lancelot 'Capability' Brown who was employed in 1756 to create a fashionable landscape garden.
Madingley Hall is only four miles west of Cambridge and offers a stunning place to stay or visit for a meal. Dining options – booking is advised – run from breakfast to dinner and include afternoon teas which can be taken on the Terrace overlooking the glorious gardens when weather permits.
Madingley chose to use Rieber K-Pot chafing dishes to assist with food presentation.
Deputy General Manager Matthew Brazier explains that the flexibility of the K-Pot is key to their success.
"We chose K-Pot units with removable, transparent buffet lids and a range of Rieber's Thermoplate display dishes in 1/1 and half size 1/2 sizes.
"I like the lids for breakfast service. We can serve up to 90 guests, but numbers can vary. The K-Pot presentation is always fresh and clean and the lids help to retain the freshness of the food."
The buffet is monitored throughout the 2.5-hour breakfast service window to ensure adequate quantities are in place. Scrambled eggs, for example, are presented in the 1/2 GN half-size Buffet Thermoplate and replaced as required. The 1/2 half-size Thermoplate containers are also ideal for serving beans and tomatoes, while the larger containers are used for bacon, sausages etc.
Madingley also caters for weddings, large and small events and the mobility of the K-Pots means a buffet can be set up quickly wherever there is a convenient tabletop.
A typical lunch menu could include Jerk Chicken with Spicy Pear Salsa, Vegetarian Cottage Pie with Parsnip and Mash, Pepper and Avocado Stroganoff with Cous Cous; and Salmon Goujons with homemade tartare sauce, Jacket and New Potatoes and Assorted Salads; all served with home-made breads.
"For lunch service, we usually have a much shorter service time, so the lids come off to ensure a quicker service," says Matthew. "We have been pleased with the Thermoplates and like using them. They look modern and smart and hold temperature very well."
More information at: www.madingleyhall.co.uk