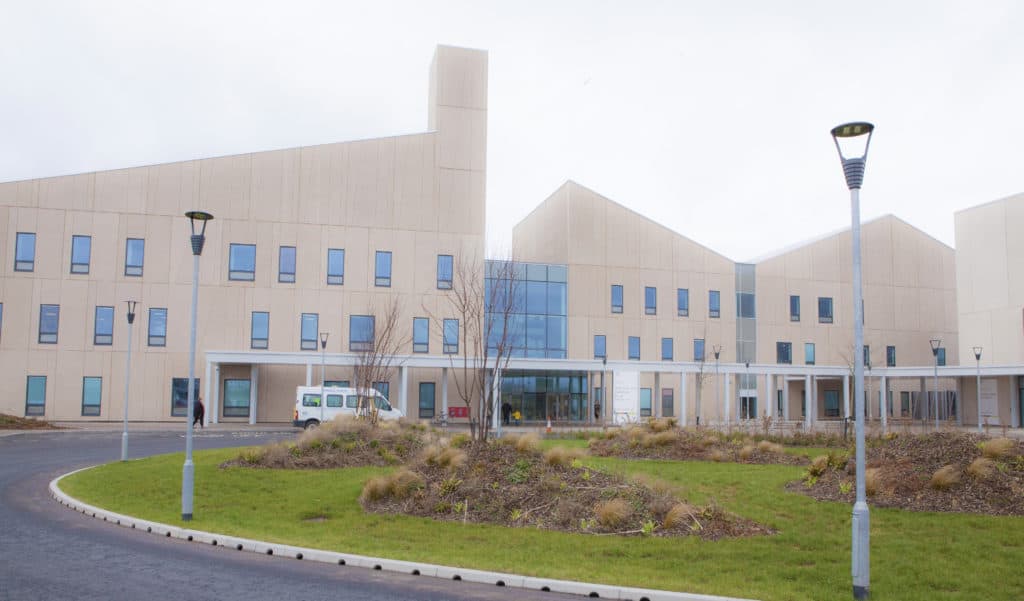 NHS Dumfries and Galloway's new acute hospital is one of the most technologically advanced in the country.
Opened in December 2017, Dumfries and Galloway Royal Infirmary, also known in the construction and design industry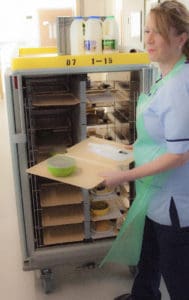 as 'the garden hospital', is designed as a 'garden hospital' was completed on budget and on schedule.
The hospital has 17 courtyards and gardens which function as places of rest and healing as well as providing natural light and interesting views.
Palliative care bedrooms have their own private gardens, with dedicated space for beds to be wheeled outside, allowing patients to experience the natural environment.
One side of the delivery trolley is chilled, the other hot. Ward hostesses deliver the meals to the bedside and provide patients with a choice of hot or cold drinks. The patient's meal order is checked twice to ensure accuracy, before being loaded into the m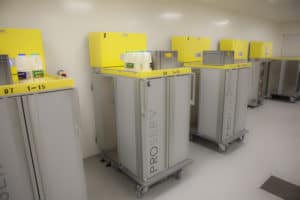 eal delivery trolley.
The 344-bed hospital is made up entirely of single rooms, each with a computer point to allow nursing and medical staff to update patient records.
Support Services staff use hand-held tablet computers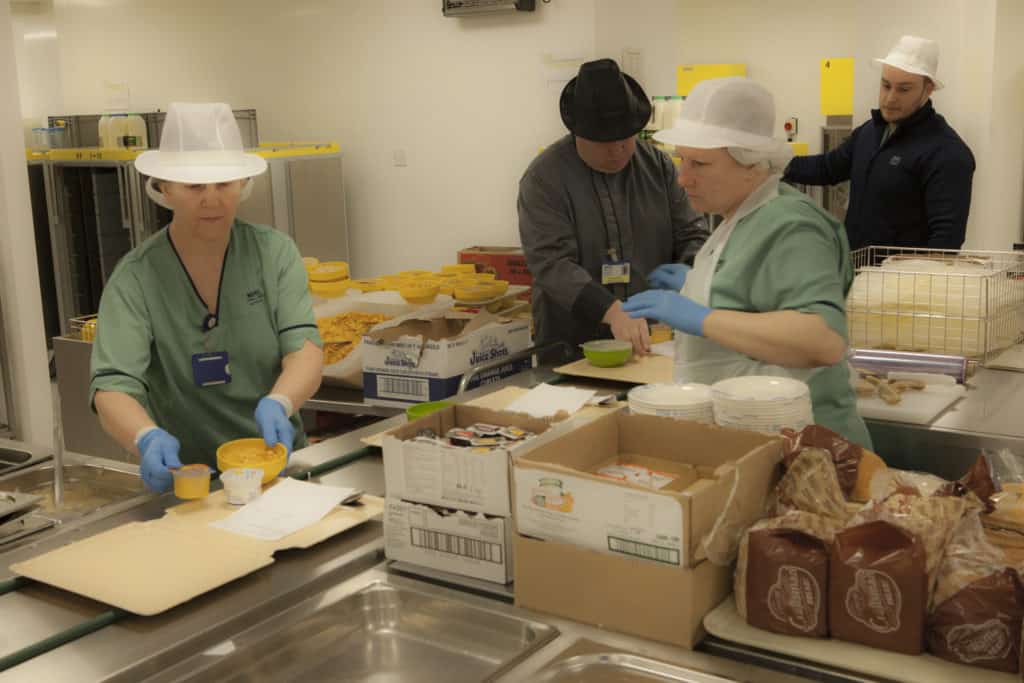 to assist patients with their food order.
The patient meal delivery system is supplied by BGL Rieber, using the 'Docking Station' method – BGL Rieber is the UK market leader in this type of meal delivery system with more than 2000 patient meals delivered daily – see below.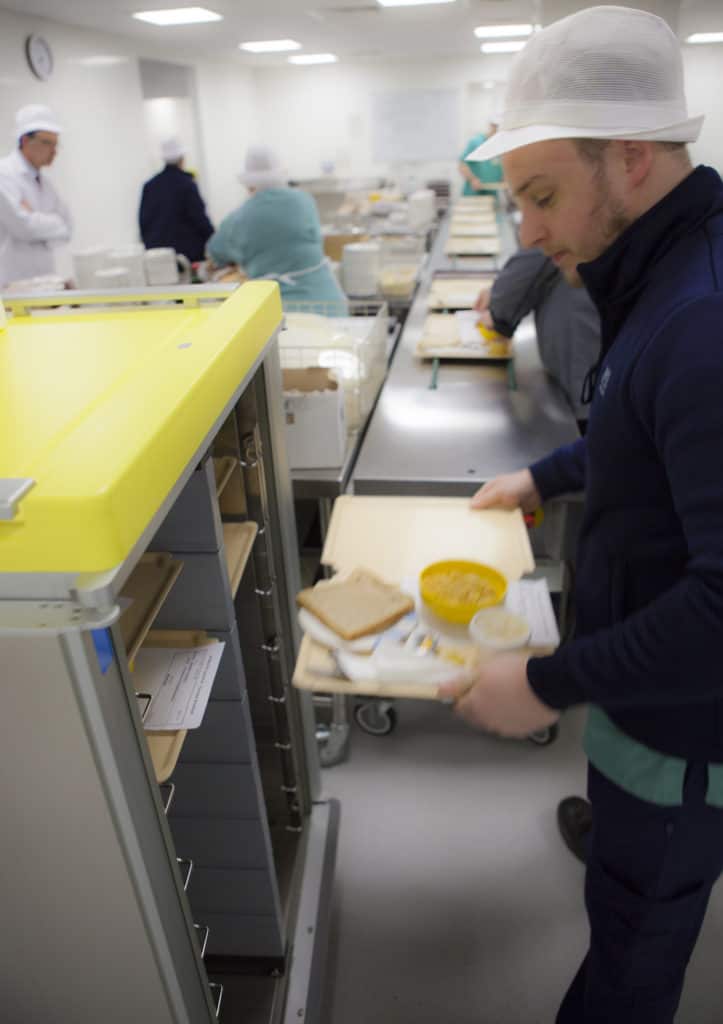 Dumfries and Galloway Royal Infirmary Catering Manager Richard Buckley was involved in the tendering process that selected 25 Rational ProServ meal delivery shuttle trolleys and eight docking stations.
"BGL Rieber scored highest on the tender, the specification for which was designed to ensure that we could cover every eventuality.
"The specification was put together by taking what was best from the previous system and considering what we had observed at other hospitals.
"Therefore, we decided on 16-tray capacity trolleys as the optimal size for our needs and we average two per ward, with one spare trolley held in reserve."
Richard Buckley and key staff from Dumfries visited hospitals in Aberdeen, Durham and Airdrie to assess their patient meal delivery systems.
The precaution of having a spare trolley paid dividends during a flu epidemic shortly after Dumfries opened. The spare trolley proved its worth by taking meals to patients awaiting treatment in A&E.
"Rieber scored most highly," says Richard Buckley, "across many areas including ease of loading/unloading, pushing the trolley itself and the temperature of the food at the point of delivery.
"I have confidence both in the equipment, but just as importantly, in BGL Rieber and their Regional Director, Stephen Scragg. They offer good back up if there are breakages and help us with training and on-site support on an ongoing basis.
"We had an issue at our old site where we needed spare parts from BGL Rieber urgently and we were unsure as to the warranty status of the kit involved. The parts needed were delivered within 24 hours!
"We could have coped otherwise, but it would have made life much harder. BGL Rieber provided excellent customer service and helped us out of a difficult situation."