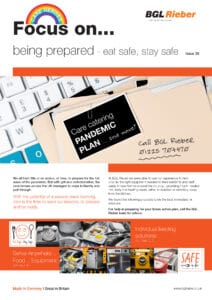 BGL Rieber has launched its latest newsletter for care homes and their caterers.
We all had little or no notice, or time, to prepare for the first wave of the pandemic. But with grit and determination, the care homes across the UK managed to cope brilliantly and pull through.
With the potential of a second wave looming, now is the time to learn our lessons, to prepare and be ready.
Whether you need food trays for service, to transport and keep food hot, cold or warm or catering equipment to cook and serve in front of guests — front or theatre cooking — we have found the following products to be the best immediate fix solutions.
Read more here.