Foodservice Equipment Journal's May issue is a special delivery kitchen edition – and it's now available to download and read as a digital version HERE.
Says FEJ: "The value of the foodservice delivery market grew £3.7 billion last year to £11.4 billion, double the size that it was five years ago."
QUESTION: Why is this hot holding appliance particularly suitable for dark kitchens or central production units?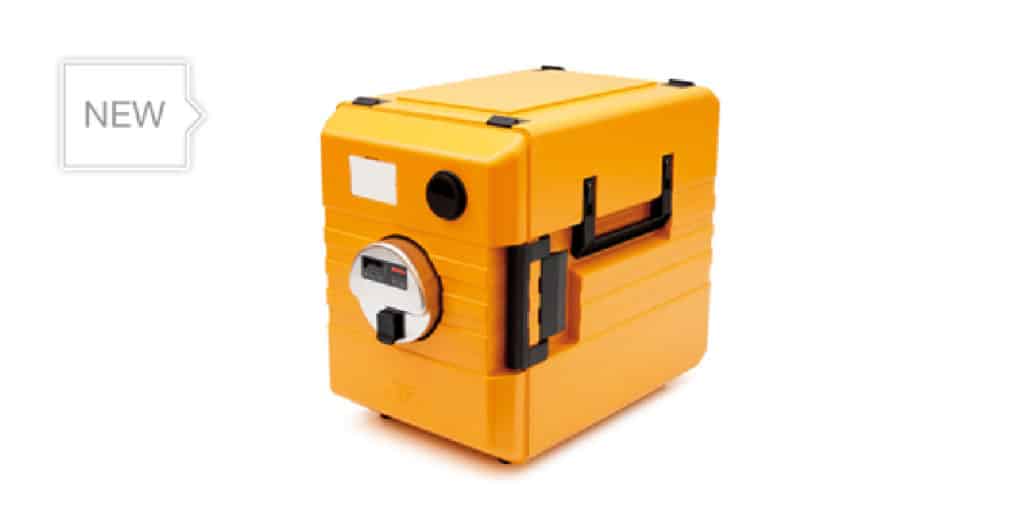 Rieber's Thermoport Midi-K features insulated food transport box has an integral heating system that helps to hold food up to +85 degC in each of the stackable boxes.
Tough and robust, easy to handle, easy to wash, the boxes stack neatly together and are also GN friendly.
Manufactured by Rieber, a world-renowned brand, the come in a lovely orange colour or black, are proven reliable and provide accurate temperature control.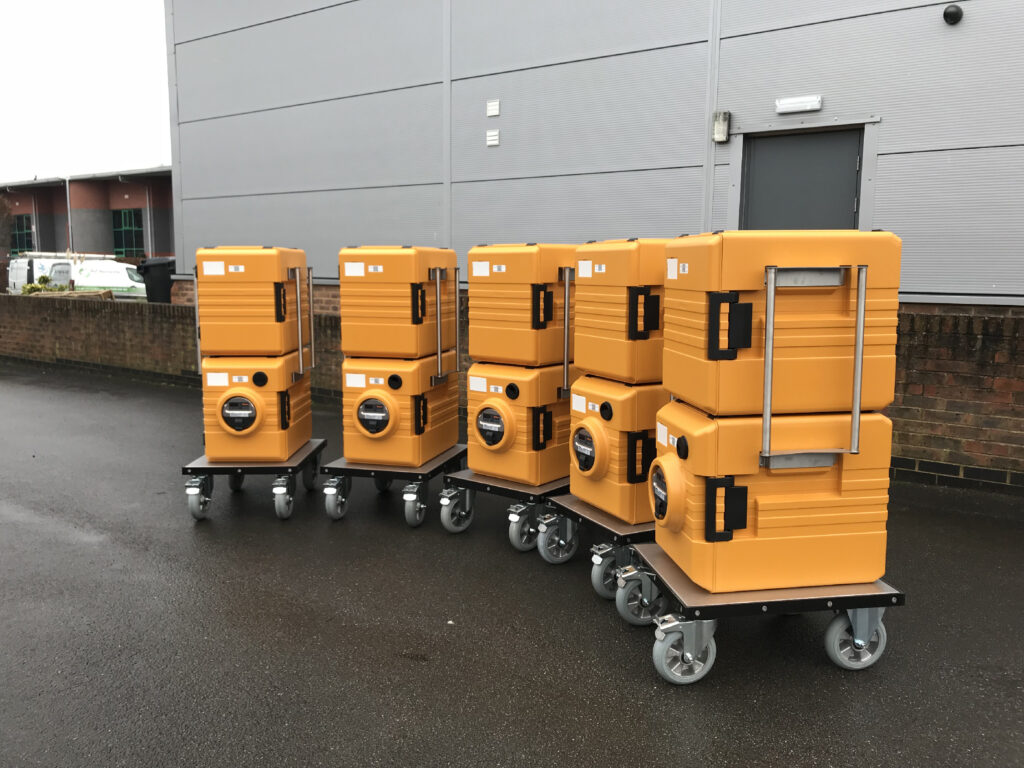 Mounted on a rigid base, Midi-K can be used static or wheeled anywhere needed.
The Thermoport Midi-K has a capacity of 52 litres, approximately 104 litres in the popular twin combination fitted onto wheeled casters.
Designed for hot and cold meal delivery, transport and serving Thermoport Midi-K is available heated or unheated. Optional heavy-duty large castors absorb shock and help users move the boxes over rough pathways.
Rieber Anti-Spill GN pan lids are the ideal partner for its 'anti-stick' GN pans and Thermoport mobile food transport containers, ensuring pans don't spill and the end customer gets the hot meal they deserve. The new generation of Rieber GN pans feature the GN-ONE stacking lug, an embossed stacking lug fitted to each corner, which means the pans can no longer nestle together and can't get stuck!
2. Have you worked with foodservice delivery companies and operators?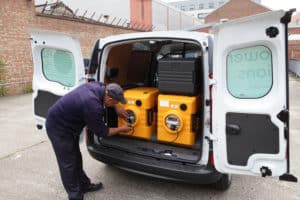 Rieber Thermoport insulated food transport boxes are used widely across the catering market by education caterers, armed forces, contract caterers, hospitals, care caterers, food manufacturers and independent caterers.
Thermoport is the benchmark for quality and durability. Find out more about the range of PLASTIC boxes HERE
BGL Rieber has also worked with vehicle specialist AJR Power Solutions to develop a van-based hot meal delivery solution for Meals on Wheels, Tower Hamlets, London. Midi-K boxes proved so energy efficient they are able to run happily being used in an electric van.
Anita Selby, CPU and Delivered Meals Manager Tower Hamlets said:  (EHO inspectors were) "Very happy with the system. We have been using Rieber insulated boxes for over 20 years and are experienced in packing and handling them.
"The electric vehicle meals are checked for temperature as they go out and at the point of delivery, where they comfortably achieve the required 75 degC."
3. What are Thermoport's unique selling points?
World-leading brand: Thermoport
Proven in multiple foodservice disciplines including CPUs, schools, armed forces, prisons, contract catering
Superb temperature control
Easily maintained hygiene
Available with a range of Gastronorm pans and lids that fit perfectly and will ensure no spills during transport.
Also available in black.
Customers receive full support and training.
Available from stock for quick delivery.