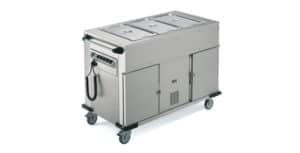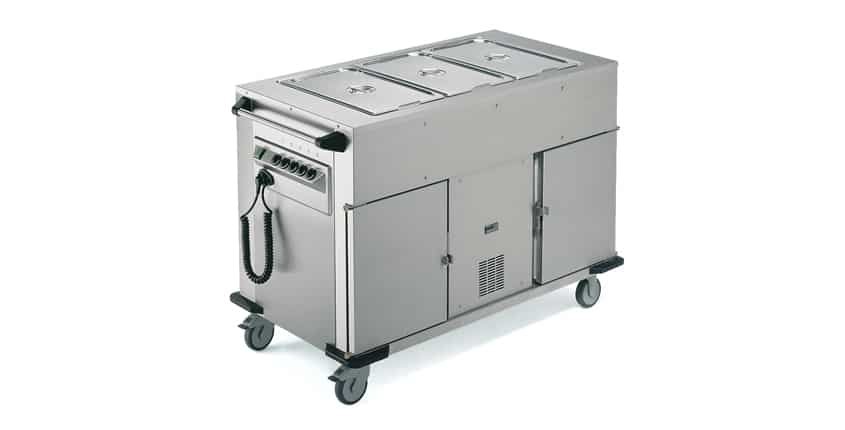 Jan Robinson, Operational Services Manager for Aneurin Bevan Health Board, including the County Hospital, Pontypool, recently acquired Rieber's Norm stainless steel food transport trolleys for delivering food to wards from the main kitchen.
"The wards are isolated from the kitchen and the delivery can be difficult as it is over rough terrain. Rieber's Norm trolleys are fit for purpose; very robust and the wheels are quite large at 200mm diameter, which helps transport and ensures the food is not shaken around too much.
"They keep excellent temperature and with 3 x 1/1 GN capacity there is good space for the food. They are also a great height! Some of our staff are quite short and trolleys we have had in the past have been too tall; but the Norm is easy to serve from.
"BGL Rieber as a company are fantastic; any issues and they are onto it straight away and will respond promptly to answer any questions.
"Overall, a good buy and an excellent price."
Brochure here: Rieber STW and Zub