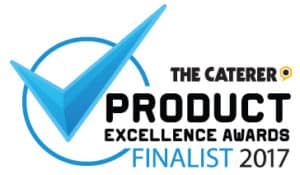 Rieber's Varithek ACS-1100-d3 has been shortlisted as a finalist in the 2018 Product Excellence Awards, run by The Caterer.
BGL Rieber is competing against a host of other manufacturers in the Prime Cooking Equipment category. Winners will be announced on Tuesday 5th December 2017.
The compact Varithek acs® 1100 d3 front cooking station – with self-ventilation – delivers what conventional equipment cannot, by putting the kitchen in front of the customer for a truly unique experience!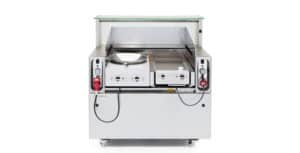 This technology is continually evolving and incorporating the latest technological developments.
New in 2017 is the option of an ozone air filtration upgrade. This uses ozone to totally eliminate cooking smells, improving on the original air cleaning system, which filters the cooking air through carbon and zeolite filters.
New filtration digital controls offer variable speed, fault-finding and indicate when cleaning is needed.
Also new is a pasta boiler/deep fat fryer cooking module.