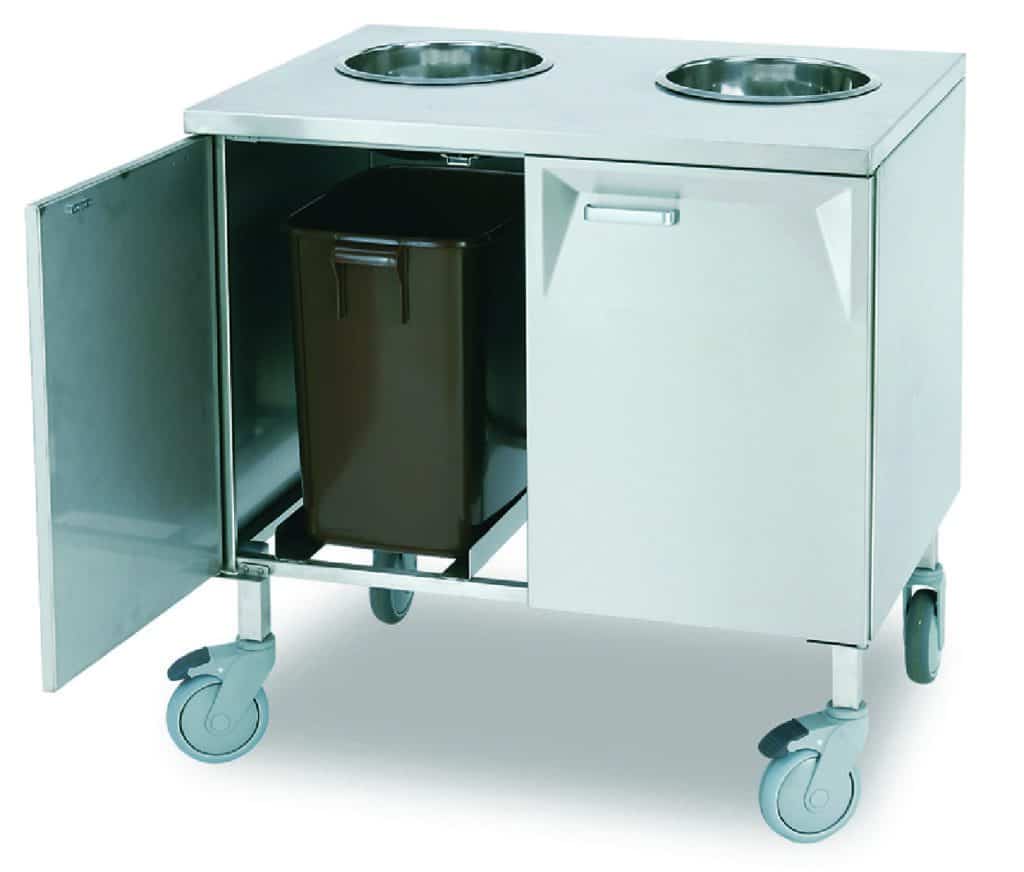 Separating food waste is becoming a higher priority for many caterers.
Rather than putting it down the drains via a disposal unit, food waste has an increasing number of uses, including conversion into biogas or fertilizer.
The Mobile food waste storage trolley offers a handy, hygienic, easily cleaned and mobile stainless-steel collection trolley, smart enough for use in public spaces and tough enough to work at the receiving end of a dishwasher or in the kitchen.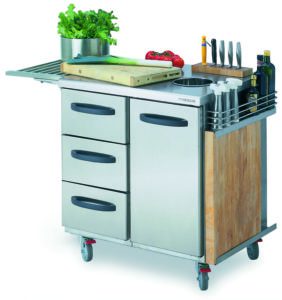 BGL Rieber offers a range of specialist catering trolleys including a chef's trolley, ideal for use outside or for as a mobile aide for cooking in front of the customer.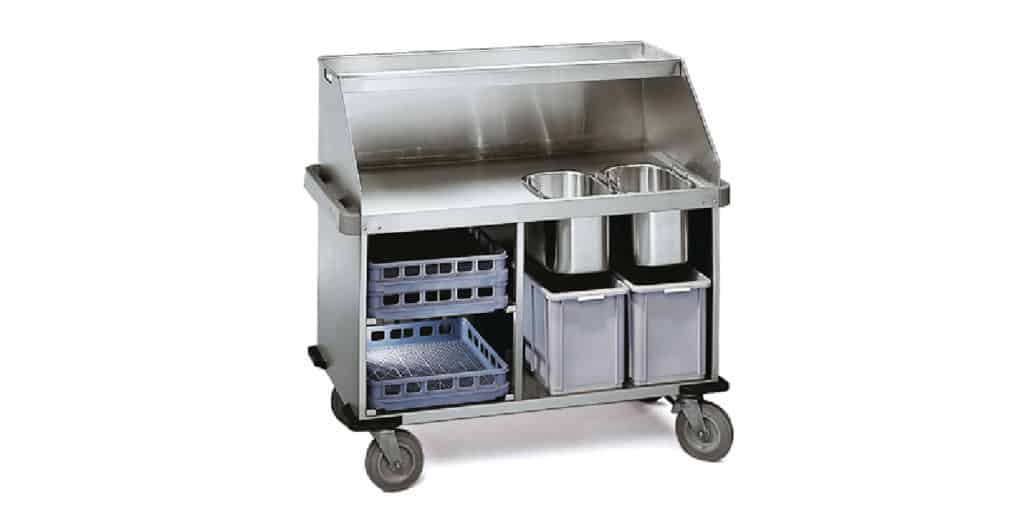 There are also heavy duty clearing trolleys which hold dishwash racks, food waste, crockery and cutlery.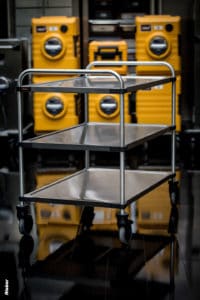 Rieber's general purpose GP Trolley feature screwed construction – not welded! This makes them tougher than normal (they don't rattle!).
More importantly, they last longer in destruction tests than traditional welded trolleys.
Call the office on 01225-704470 to find out more.