TUCO PROCUREMENT AWARD FOR FRONT COOKING ACS VARITHEK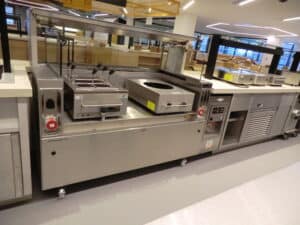 Rieber's ACS Varithek front cooking stations have been selected for inclusion in TUCO's Catering Innovation & Concept Solutions Framework and the CICS Dynamic Purchasing System for Lot 11 – Technology/Equipment (CAT11053-TU).
Dynamic Purchasing Systems speed up the procurement process by making tendering much simpler. They also help to ensure best value for public sector caterers by enabling the largest possible pool of competitive suppliers.
"Dynamic Purchasing is good for suppliers and good for the public sector," says Gareth Newton, MD, BGL Rieber. "It speeds up our access to markets such as TUCO members and ensures the universities and colleges are getting best value for their money."