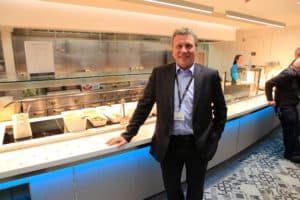 BGL Rieber is not only the FRONT COOKING AND FOOD TRANSPORTATION SPECIALIST for UK universities…
Recommended Products:
Thermport l Front Cooking l K-Pot l Multipolar l Metos Combi Kettles
BGL Rieber has extensive experience of supplying everything from front cooking stations, large cooking kettles, to food transport systems and front of house serveries utilising our K-Pot electric chafing dish.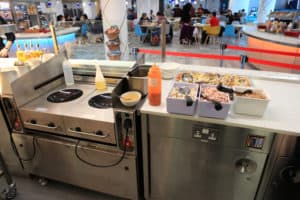 All our equipment is fully supported with training and technical support.
Ask us about the latest developments in front cooking technology and hot and cold food display utilising the innovative K-Pot electric chafing dish.
"M&E is one of our biggest costs and the self-ventilating front cooking units do away with the need for additional ventilation," reports the Executive Chef, University of Birmingham. "There is no need for an overhead canopy so the units can be moved anywhere we need, for example, to cater for small dinner parties – the University has a very busy programme of events."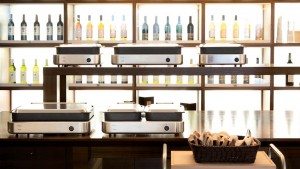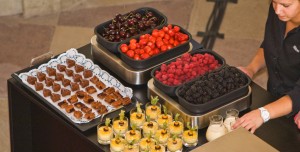 K-pots will present hot or cold food in virtually any location. They provide tempting displays for functions; cold variants do not need power, while hot models use 13-amp sockets to provide everything a hot food servery does and more. The K-pot range is great for 'self-service' and will also cook bacon & eggs and stir fries and hold hot mulled wine or soup. (View our Focus on the K-Pot Range Newsletter)
Ask us about:-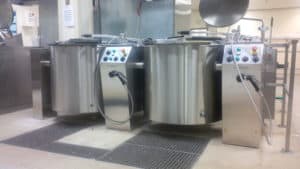 Bulk cooking with versatile combi kettles, which is becoming a norm for many university and college kitchens.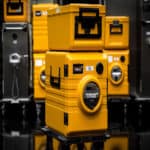 Thermoports have also received a make-over, with the introduction of heated Thermoport models proving especially popular. (View our Focus on Food Transport – Thermoport Newsletter)
Multipolar compartmental secure communal refrigeration with between 4 and 16 individual lockable compartments, ideal for student and staff communal living areas. (View our Focus on Multipolar Lockable Refrigeration Newsletter)
Our newsletters give the customer's view on our products and service. Find out more HERE.