Food Transport
ONE SIZE DOES NOT FIT ALL!
Discover our range of food transport options:
Thermoport Canteen – with a capacity of 15-50 meals, the Rieber thermoport canteen is the ideal Covid-secure lunch serving solution.
Thermoport Plastic – these very tough, but lightweight boxes will keep food hot or cold to your requirements, as used by the military, prisons, meals on wheels, hospitals, schools…
Thermoports for Individual Meals – keeping a meal hot for several hours, these safe and hygienic individual insulated food containers are used by meals on wheels providers, hospitals, care homes, prisons…
Thermoport Stainless Steel – both inside and out, guaranteeing excellent insulation and highest possible durability and hygiene.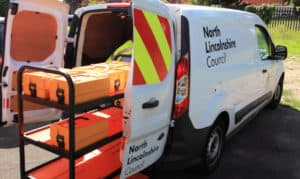 Caterers want to distribute meals as economically and efficiently as possible in line with statutory HACCP hygiene regulations.
Customers, be they patients, pupils, armed forces, B&I, hospitality or prisoners, appreciate being served food which is tasty and arrives at the right temperature.
Rieber Thermoport is a range of stainless steel and plastic products backed up by the most experienced staff in the UK…but don't take our word for it.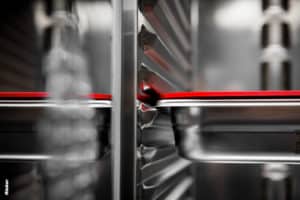 Read the News stories here or Contact us for a current list of reference sites so you can get independent views on how these products and our customer support performs.
BGL Rieber are the experts in food transportation and you can depend on us for the right solution.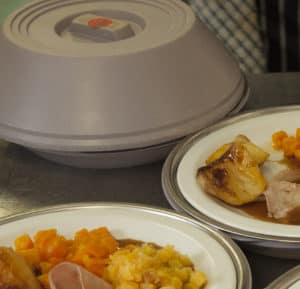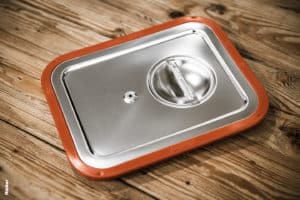 A wide choice of accessories include Rieber's anti-spill lids, which will ensure all your food arrives at its destination, no matter how bumpy the road!
We can also offer advice on the accessories such as heated bases and covers to help keep food good and hot on its journey.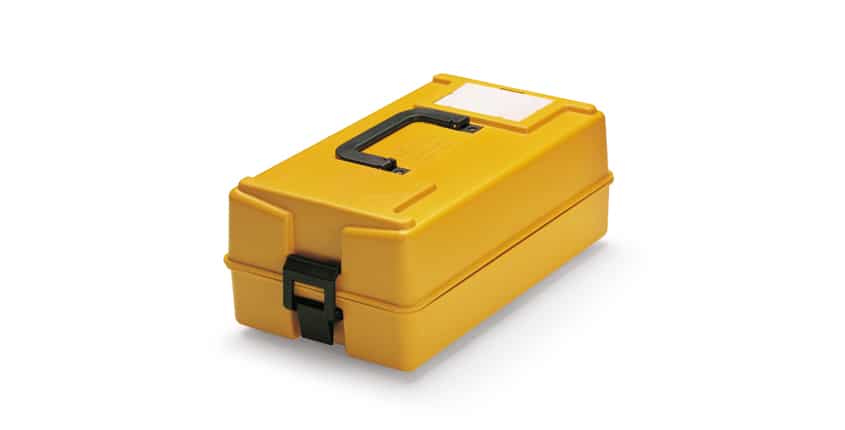 Whether it's for plated or bulk delivery, the famous insulated orange box (also available in black) will keep food hot for many hours; the individual Thermoport 10, for example, is used by prisons to provide hot meals when the main kitchen is closed. The Thermoport 10 is proven to keep food hot, at + 78degC, for more than four hours.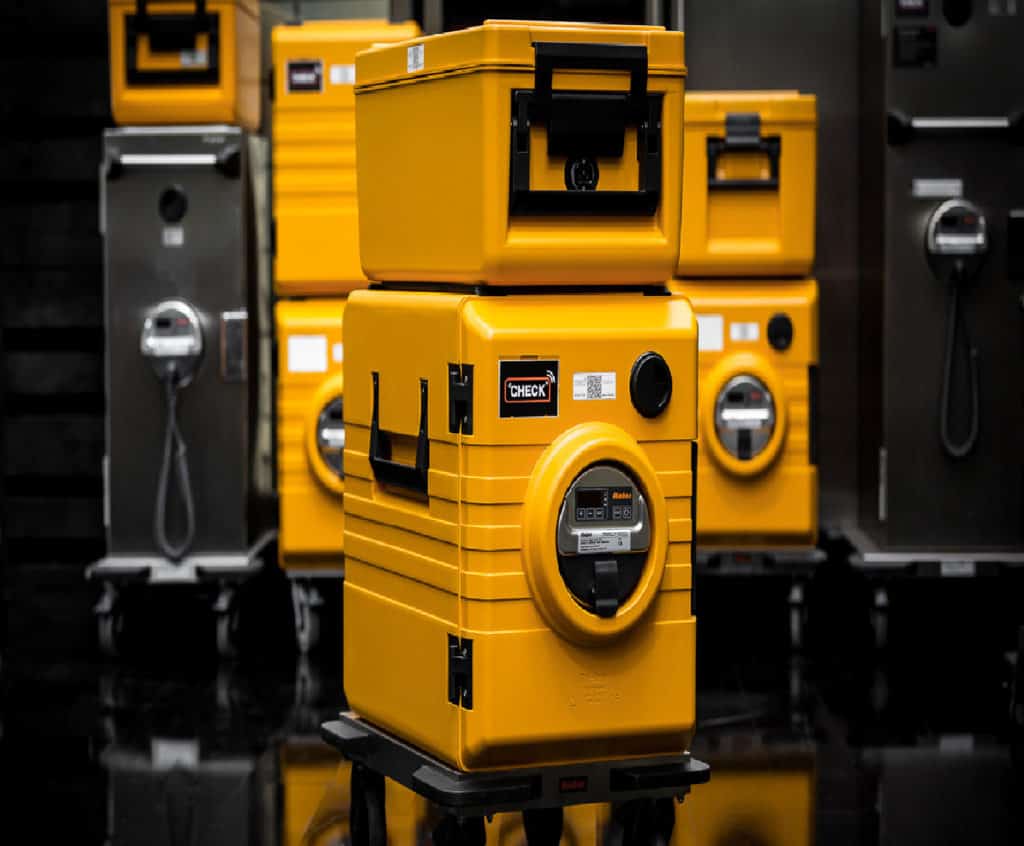 The Thermoport range also includes variants which will heat or chill food and guarantee to keep it at the correct temperature until required for service.
Rieber Thermoports are well-known for their numerous well-designed solutions which make food transportation light and safe. For example, the Rieber stacking system: Moulded grooves on the top and bottom of the Thermoports ensure secure positioning when the boxes are stacked on top of each other.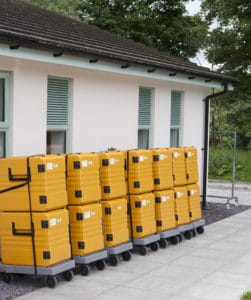 All Rieber Thermoports can be combined and stacked with each other or fixed onto towing dollies or serving trollies. This allows caterers to organise their food delivery packages to meet varying requirements.
The use of insulated dividers  means Thermoport boxes can also be very easily converted into multi-zone appliances. By inserting the insulated dividers, different temperature zones for hot, cold and frozen food can be created. This means that complete meals can be stored in two or three temperature zones.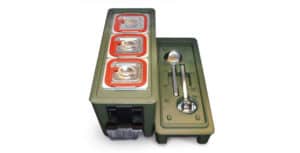 Specialised Thermoport variants are also available, for use by the armed forces for example, where the requirement was for a robust insulated container that could feed 5 or 10 people with food and hot drinks.
The range of Rieber products is large and varied, with new additions to our ranges, which could help you, being introduced regularly. If you would like some straightforward advice on which product is best for your needs, or to find other caterers using our systems, please Contact us.