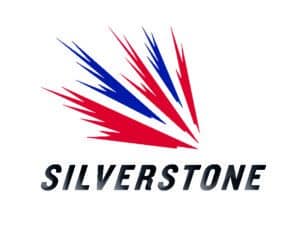 Silverstone – home of the UK F1 Grand Prix – has struck a partnership deal with BGL Rieber on the supply of Rieber K-Pot 'anti-chafing' dishes and Varithek twin-hob front cooking station.
BGL Rieber is now an 'Official Partner' of Silverstone who will use its products across a range of hospitality events. (http://www.silverstone.co.uk/about/partnerships/)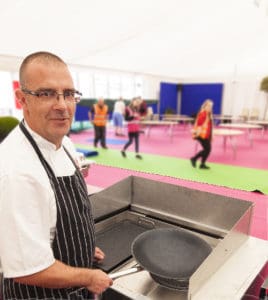 Based at the world-famous midlands Grand Prix Circuit, Silverstone caters for many events outside of F1, including race and track days, conference and banqueting, pop concerts, the British Superbike and Touring Car Championships, Bentley Drivers Club and the Silverstone Classic historic motor racing weekend, which can feature 10,000 vehicles.
"Silverstone is all about delivering world-class catering," says Dean Hoddle, Silverstone Head Chef.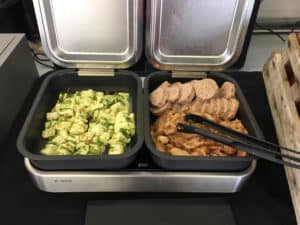 "The Rieber K-Pot and Varithek are cutting edge and highly professional. This is about ensuring we continue to build on our reputation for providing world-class catering.
"The K-Pots especially provide major improvements over traditional chafers, which never really get hot enough. The K-Pots look great and provide heat fast. I am sure we will also make substantial savings by cutting out the use of gel heaters."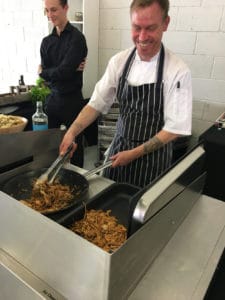 Immediately after the 2017 F1 Grand Prix, there were two days of tyre testing and the Varithek live cooking station and K-Pots were called into action to feed the Pirelli and Williams teams in one of the pit garages.
Says Silverstone Head of Catering Ian Schofield, "This allowed our chef to shine and interact with the customers and both teams gave the service rave reviews.
"The food and beverage offer provided by Silverstone is key to our future. We take great pride in exceeding the expectations of our customers and the K-Pots and the Varithek front cooking station have helped lift our catering to another level.
"We will continue to keep the kit working hard!"